This shop has been compensated by Collective Bias, Inc. and its advertiser. All opinions are mine alone. #MullerMoment #CollectiveBias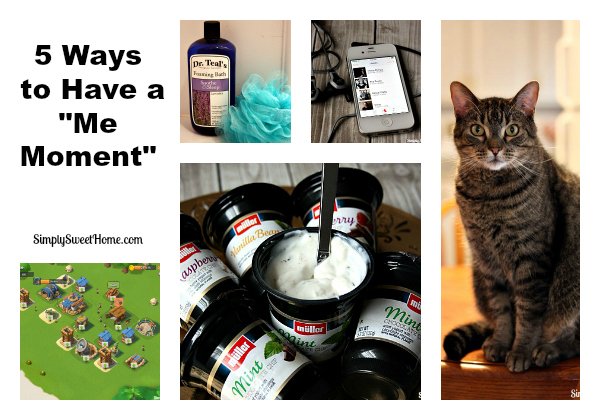 During the holiday season I was swamped with things to do (tons of Etsy orders, blog posts, Christmas activities, etc.).  And since the start of the year I've been working to clean, organize and get my house back in order on all levels!  With the all the stressors I encounter, I definitely need a  "me moment" sometimes.  Don't you? 
Finding time for a "me moment" can be quite challenging.  For me, I struggle to find even a small amount of free time.  AND when I do try to do something fun, I think about all the things I should be doing INSTEAD. (I have a post to write! I have laundry to do! Just look at this mess!)
But, in fact, taking a break from work and having more "me moments" in 2015 will actually help your overall productivity.  When you spend too much time working, you get burned out.  You're tired; you can't focus as well, and over time, your work can come to a grinding hault if you aren't careful.  Taking a break can help you to recharge, refocus, and gain a fresh, new perspective when you're ready to go back to work.
Here are just a few activities, I recommend to help you have a great "me moment." [Read more…]