This shop has been compensated by Collective Bias, Inc. and its advertiser. All opinions are mine alone. #MullerMoment #CollectiveBias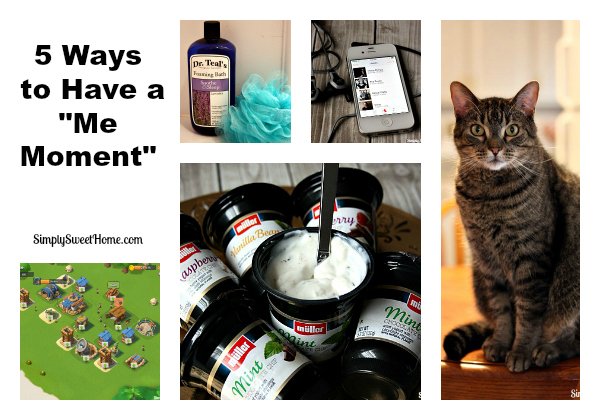 During the holiday season I was swamped with things to do (tons of Etsy orders, blog posts, Christmas activities, etc.).  And since the start of the year I've been working to clean, organize and get my house back in order on all levels!  With the all the stressors I encounter, I definitely need a  "me moment" sometimes.  Don't you? 
Finding time for a "me moment" can be quite challenging.  For me, I struggle to find even a small amount of free time.  AND when I do try to do something fun, I think about all the things I should be doing INSTEAD. (I have a post to write! I have laundry to do! Just look at this mess!)
But, in fact, taking a break from work and having more "me moments" in 2015 will actually help your overall productivity.  When you spend too much time working, you get burned out.  You're tired; you can't focus as well, and over time, your work can come to a grinding hault if you aren't careful.  Taking a break can help you to recharge, refocus, and gain a fresh, new perspective when you're ready to go back to work.
Here are just a few activities, I recommend to help you have a great "me moment."
 1. Have a snack! 
Müller® Ice Cream Inspired Yogurt is a great *new* product on the market.  This nutritious alternative to ice cream is great for enjoying as a breakfast item or a mid-afternoon snack.  It is packed with protein (7g), has less sugar than other yogurts, and  is the perfect snack choice to help you recharge while you indulge!  Look for it in 3 yummy ice cream inspired flavors:  Vanilla Bean, Mint Chocolate Chip, and Raspberry Chocolate Chip.
You'll find it at your local Walmart in the yogurt section. The containers are black and stacked individually, so be sure to keep your eyes peeled in order to find them!
Select Walmart stores are also having Demos for the new  Müller® Ice Cream Inspired Yogurt on February 7 and 8. Check your local store to find out if they are participating and go down to get your free sample!
For more information on Müller® Yogurt and their product lines, check them out on Facebook and Twitter.
2.  Spend some time with your fur babies.
It's no secret that I LOVE my kitties and my puppy.  Even when I'm super busy, I just can't resist that little white Sugar kitty rubbing up against my leg, Rebel's incessant meowing, and Shadow's puppy dog eyes staring up at me longingly.  I simply HAVE to pet them or play with them.  It definitely gets my mind off of my work and troubles, and it always puts a smile on my face.
3.  Listen to your favorite jam!
I LOVE music!  I listen to everything from indie and alternative rock to country, classic rock, and pop music.  Sometimes when I'm sitting at my desk trying to write a post or work on another project, I have a hard time focusing or finding inspiration, and during those times, listening to my favorite songs definitely helps.  (It's also super helpful when I'm cleaning house or doing other physical work, as the music helps to keep me entertained and just makes the work go by a lot faster.)
4.  Play a game. 
Games are a great way to relax and get your mind off work.  (Just don't get addicted!)  I recently downloaded the Classic Word app.  It's very similar to Scrabble. It's great to play against the computer if you're just  wanting to unwind for a few minutes.  I also have a similar game called App Words, which I play with my husband, and then the two of us are "working together" on an ongoing game of Boom Beach.
5.  Beauty Treatment.
Nothing says "me moment" like an at home beauty treatment!  Give yourself a nice at-home facial; experiment with that new hairstyle hack you found on Pinterest;  have a relaxing bubble bath, or just take a minute and paint your nails.  Any of these will help you feel more relaxed and beautiful!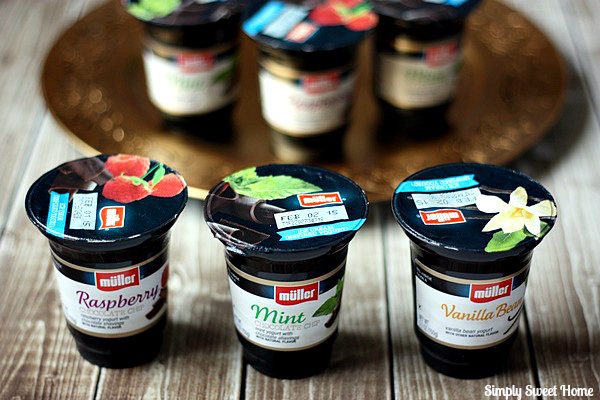 Having a "me moment" each day is great for everyone!  What's your favorite "me moment" activity?
Thinking of trying new  Müller® Ice Cream Inspired Yogurt?  Which flavor do you want to try?