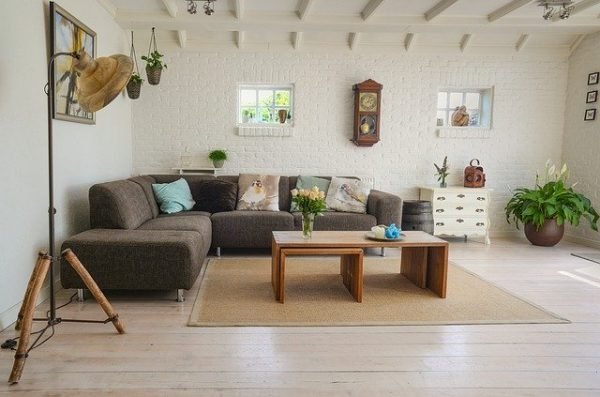 If you have moved into a new property or you have become bored of your decoration recently, it might be time for some affordable and effective home improvement ideas. The ideas on the list below are inexpensive, easy to implement and offer excellent value for transforming your home. 
House Plants 
There is a significant difference between a house that has plants in it and one that doesn't; there is a difference in the atmosphere, the air quality, and the stress levels of the people living there. Include house plants in your home, and you can transform spaces affordably and effectively. 
Consider house plants for your home carefully. There are many plant styles to choose from, but some of them are easy to maintain than others. If you don't have a lot of experience looking after house plants, choose plants that require less maintenance, some require very little water. 
Accent Walls 
An accent wall is a single wall in a room that has a particular color. Often, the accent wall is a different color from the rest of the room, making it stand out and giving the room a certain style. Accent walls are usually bold, but they don't have to be. An accent wall can also be very subtle. 
Of course, accent walls are affordable and effective; all you have to do is visit your local home depot and choose a color you like. There's no need to hire a professional to paint the wall; just remember to put down a cover to protect the flooring and spend an afternoon painting the wall. 
Decorative Stickers 
Whether you want to personalize electronic devices like computers, phones and tablets, or you want to create decals for a home business or brand, decorative stickers are an excellent avenue. These stickers are custom-made, so you can create inspiring and personal designs.   
Custom stickers like holographic die cut stickers are excellent for creating an attractive brand identity that customers will love. Creating attractive brand stickers like this helps to promote your brand in unlikely places, thanks to the appeal of the designs. They can also be used at home. 
Artwork 
If you want to personalize your home and create a more interesting space, consider artwork. Artwork is personal and flexible; you can choose pieces that align with your sensibilities but create an interesting and diverse atmosphere in the different rooms of your home or apartment.
Abstract art is one of the best options for artwork in the home. Of course, some people will always prefer a concrete image, a portrait, or a landscape, but abstract art is better a creating an unintrusive atmosphere that is inspiring, imaginative and means things to different people.   
Upcycling 
The cost of living continues to rise and challenges us to find new ways of living. If you can't afford new furniture this season, why not upcycle your furniture or buy furniture second-hand and give it a new lease of life? Upcycling is another affordable and effective way to decorate homes.