There's no need to go out and spend a fortune on an expensive night out at a fancy restaurant. Instead, with a bit of creativity, you can create a fine dining experience right in the comfort of your own home! In this innovative blog post, you will be given tips and ideas on how to make your home dining experience one that rivals any five-star establishment. From setting the mood to choosing the perfect menu, you're covered. So, could you sit back, relax, and see how it's done?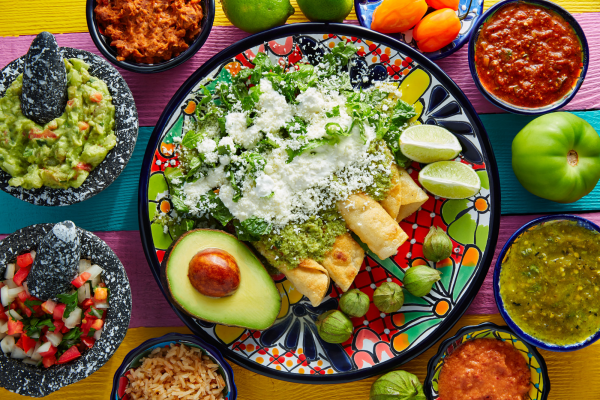 1) Setting the Mood:
One of the most important aspects of fine dining is creating the right atmosphere. This means more than just turning down the lights and putting on some soft music. To really set the mood, you need to pay attention to every detail, from the tablecloth and place settings to the flowers and candles. Creating a visually appealing setting is essential to impressing your guests and giving them an unforgettable dining experience.
When it comes to choosing a color scheme, it's best to stick with classic white and ivory. These colors are not only elegant, but they also help make food look more appetizing. If you want to add a pop of color, consider using pastel shades like pale pink or blue. As for the tablecloth, linen is always a good choice. It has a luxurious feel and looks that will make your dinner table look like something out of a magazine.
2) Setting the table:
When setting the table, be sure to use proper place settings. This means forks on the left side of the plate and knives and spoons on the right. If you're not sure which fork or spoon goes with which course, don't be afraid to consult a guide. And when it comes to glassware, less is more. Stick to one type of wine glass and water glass so that your guests don't get confused.
In addition, to create a more intimate setting, it's best to use smaller plates. This will make the portions appear larger and will encourage your guests to savor each bite. Finally, consider using chargers or patterned plates as part of your place settings for a truly unique touch.
3) Choosing the Perfect Menu:
When it comes to the food, you'll want to choose a menu that is both delicious and visually appealing. For a starter, consider something light, like soup or salad. Chicken, fish, or beef are always safe bets for the main course. And for dessert, go for something decadent like chocolate mousse or tiramisu.
Ask your caterer for recommendations if you're unsure what dishes to serve. They will be able to help you create a menu that is both tasty and elegant; there are so many options Fine French Cuisine, Mexican catering, and something Out of Africa. Just don't forget about the little details! For example, be sure to garnish each dish with fresh herbs or edible flowers. This will give the meal an extra touch of sophistication.
In conclusion, with some creativity, you can easily create a fine dining experience right in your home. By paying attention to the details and choosing the right menu, you'll be able to impress your guests and give them an unforgettable night that they'll be talking about for weeks to come!