If you are a frequent traveler then you will know that getting your packing essentials right, will get you ready for the trip much more easily. Having exactly what you need means that you can look how you want for every occasion, and packing with efficiency in mind means that you can pack relatively light, rather than having to take with you a big overstuffed suitcase. When you travel in summer, there is the extra bonus that you don't have to think about taking bulky items like coats and snow boots. That means that you will have more capacity to pack light and only take just what you need. 
It doesn't matter if you're planning a city break or a trip to the beach, only taking what you will actually wear will make a big difference. You can stock up on your favorite fashions at  Vibe Clothing Company. So with all of that in mind, here are some must-haves for your travels this summer, along with some tips that are going to help you to make packing simple. Then it can make packing for your trip quick and easy, and not stressful at all. What are your favorite things about summer fashion?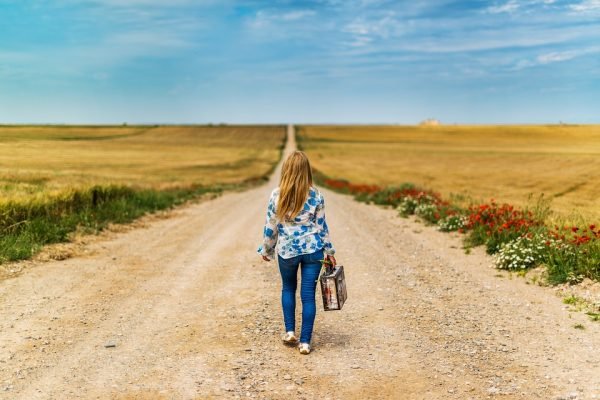 Maxi Dress
Having a maxi dress is something that is easy and simple to wear, but will look good on every vacation. It is a piece of clothing in your suitcase that is so versatile, as it can be dressed down during the day, worn to the beach with natural hair and sunglasses, along with some sandals. However, it can also be dressed up with a pair of wedge heels in the evening, along with a pair of statement earrings, and bright lipstick, ready to party. A maxi dress also makes a difference as you have a whole outfit ready to go with just one item of clothing. When you have a light maxi dress then it will also be a good space saver in your case, helping you to pack as light as possible.
Cardigan
It doesn't matter where you are traveling in the summer, you need to have an extra layer in your suitcase. There can be rainstorms or cooler evenings, and having that layer to keep warm with can make a big difference. That is why having a cardigan in your case, that you can always travel in too, can be used for a morning walk, on the plane, or when eating out in a cool air conditioned restaurant. Keep a cardigan in a natural color, and it will mean that it will suit any outfit that you have packed in your bag, helping how versatile that item of clothing is.
Basic tees
Packing some basic tees are going to be such a good addition to your summer travels wardrobe. When they are plain and basic style, they will work with so many styles. For example, they can be worn easily with jeans, a denim skirt or shorts, as well as a pair of wide-leg pants. Having a basic tee packed in your case can be helpful when you're just looking for something to throw on with shorts to grab a coffee or go out for a walk or lunch. You can look fashionable and stylish with basic tees, but they look effortless. Add a statement necklace to jazz the whole look up.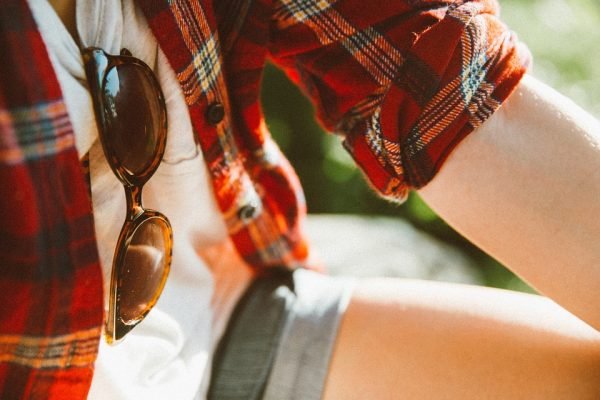 Scarf
So being summer travels, this doesn't mean a thick wool scarf like you might take when going on a skiing trip. However, taking a scarf like a pashmina scarf or a shemagh scarf can be a good addition to pack in your case. They are light, meaning that they won't take up much space in your case, and they're not too thick to add in as an extra layer when you need one on the plane or on a cooler evening. They can also be used for a variety of things, such as covering your face and mouth if you're out quad biking, or used as a headscarf if you need a little shade from the sun. Choose a light option, in a versatile color, and it will help to suit a range of outfits, perfect for the summer.
Sandals
Sandals that work for the beach, as well as more fashionable sandals, are both musts for summer travels. You can mix and match with your clothing and your sandals of choice, so maybe think about taking a more fun pair of sandals, as well as a more classic pair. No matter what you choose, it is wise to think about making sure that the sandals are comfortable. You're likely to do a lot of walking out onto trips, which can make a big difference. If you have brand new sandals, then you won't want to take them brand new, as they can take a while to break in, and hurt your feet along the way. 
Sneakers
If you like to explore when you travel and get a little off the beaten track, then taking sneakers is a must. No matter how warm the weather is, sandals just aren't going to cut it when you want to explore outdoors. That is why a comfortable pair of sneakers is a must. They can be comfortable to travel in, as well as being comfy when outdoors. They can also double up as your training shoes if you like to exercise when you're away, whether that is out running or at the hotel gym. For the most stylish option, choosing a plain pair of white sneakers can work well, as they will suit everything, from dresses to shorts, to jeans, and workout clothes.
Large beach or tote bag
A tote bag helps to give you the kind of space that you need to carry all of your vacation essentials. They can look so good too, so you don't have to sacrifice on your style! If you can find a large tote-style bag that comes with a zipper, then it can be the best for traveling, making sure that items don't fall out, which is important when on your travels. If you're heading out to the beach with your bag, then it can be filled with all you need like sunglasses, books, towels, sun hat, phone, wallet, water, snacks, keys, and other bits and bobs that you need. Having the space that a large bag like that brings will be so helpful on your travels.
Anti-chafing shorts
Having some anti-chafing shorts is a must for summer, and they need to be packed into your suitcase. Although they aren't going to be seen by other people, they are a great addition to the suitcase, no matter your size. They can help you to be super comfortable as you move around on your travels, and they are also really functional too, allowing you to up your fashion stakes as you travel, as you'll be more comfortable in whatever you wear. 
Having some 'chub rub' shorts that are moisture-wicking can be worn with dresses and skirts, as well as under other shorts, and will stop your thighs from getting sore in the heat, which can happen when you're out all day on hot summer days. They are pretty inexpensive to buy, but can be a savior in your wardrobe.
What are some of your favorite summer clothes that you love to travel in? With a few essentials for your suitcase you can have a summer wardrobe that looks good, as well as works well for all that you will be doing on your travels. It would be great to hear what plans you have for summer!