The majority of the time, when you think about decorating or remodeling, the first area you'll think of is indoors. After all, that's where you'll spend most of your time, right? It makes a lot of sense, but that doesn't mean that your outdoor space should be ignored. Indeed, you may be spending less time in your backyard or garden, but that could well be because you haven't put in much effort to make it functional. So, check out these five tips on what to do with your outdoor space to encourage you to hang out there.
Create Pathways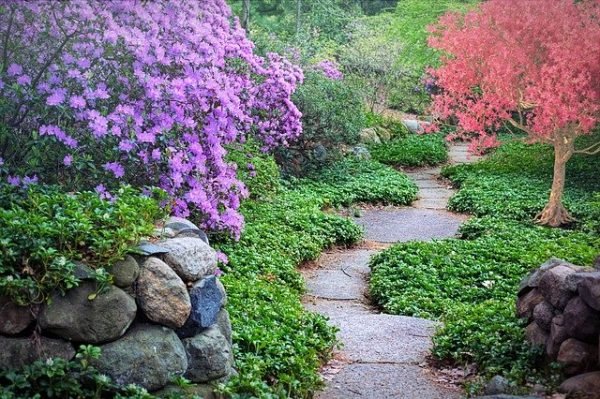 Don't just leave your outdoor area bare, with no boundaries for direction. No matter the size, it will be better if the outdoor space has established traffic patterns so that the area has a more organized look. You can incorporate a driveway or walkways using trees or scrubs as boundaries, especially if you have a garden. There are a variety of plants with different heights that'll make perfect walls for the separation. Also, make sure your walkways are the right dimensions so that it's easier to pass through.
Make it Accessible
One other reason why you may not spend too much time in your back garden is that it might not be easily accessible. You usually would have to leave the most comfortable parts of the house to get to that area. One way you can fix this is to connect the outdoors to the indoors, through the living room or the kitchen. That way, you'll always be reminded of your outdoor space and, therefore, use it more often. Top-tier deck installations or patios are a great way to easily transition from indoors to awkward outdoor spaces, making them much more welcoming and accessible.
Create Zones
Zoning your outdoor space involves sectioning smaller areas within the larger area. It gives you more to look at within your space, and you can do different things there. For example, have a space for plants, one for hosting dinner, and another for relaxation. You can incorporate different textures and colors to each zone, to make it more diverse and attractive. You are less likely to use the space if you're limited to what activities go on there.
Brighten Up the Area
Lighting is just as vital outdoors as it is indoors, and there is so much to gain from having a well-lit space outside. Design your roofing or planting such that you can still get the sun peeking through during the day. You can also use artificial lighting, including bulbs or even lanterns, to achieve a more visually pleasing aesthetic. The area will be more welcoming, and you'll enjoy the time you spend there more and more.
Add Some Seating
If you're going to be spending time in an area, then there should be an element of comfort. Outdoor seating is one way to make sure you're relaxed whenever you visit that space. It'll encourage you to visit the area, as it'll also serve as a nice change in the environment and scenery. There are so many outdoor seating options available from benches to swings, and there's a design that will fit your space perfectly.
There is more to your home than just the inside, and so you should consider exploring and making the most of every part of it. No matter the size, you can bring some life and charm and get some more use out of your outdoor area without doing too much.