Sewing as a pastime has grown a lot in recent years. People have always done it, but now people of all ages are starting to take an interest. If you want to start sewing, you might not know where to start. There might be something in particular that you want to make, such as clothes or home accessories. But if you've never sewn or only vaguely remember learning at school, getting started can be a bit daunting. Ideally, you need to know how to use a sewing machine and have some hand-sewing skills too. Choosing a couple of easy projects can help you to feel more confident and learn some of the basics.
Choosing Your Sewing Machine
Not every sewing project will require a machine. In fact, you could do everything by hand, if you wanted to, but everything would take longer. A machine makes your sewing quicker, easier, and more secure. First, you need to select the right machine for you. There are different types that can do all sorts of things, from basic stitches to embroidery. The best thing to do is start browsing online and reading reviews. Look at http://sewingmachinejudge.com/brother-cs6000i-sewing-machine-review/ for an example of a review that could help you make a decision. You probably don't want anything too hardcore when you first start sewing, so don't spend too much.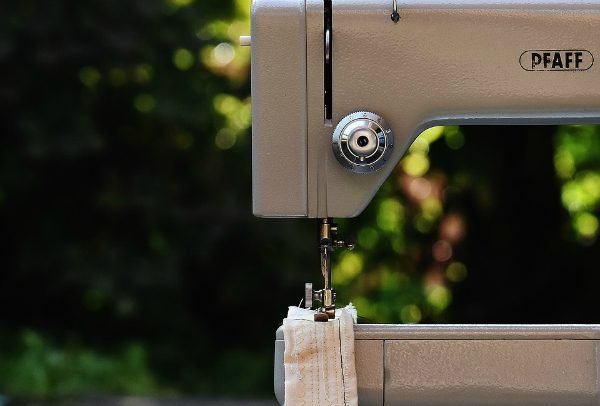 Tote Bag
When you're ready to start sewing, a tote bag is an excellent first project. In fact, there are few things that are easier. You only need a couple of rectangles of fabric, plus some long strips for the handles. It's also a great project to do with recycled material if you have anything you're thinking of using. You can use an old beach towel or even a large t-shirt or shirt to make yourself a bag.
Tablet or E-reader Cover/Case
Along the same lines as a tote bag, a case for your tablet or e-reader is super simple. You only need to stitch a couple of pieces of fabric together. At the top, you might want to insert a button or even a zip. Perhaps you can add a foldover flap to cover the top up too.
Baby Blanket or Quilt
Quilting is a favorite type of sewing for many people. If you want to get started with it, making a small quilt for a crib is a good idea. You can keep your project manageable and pick up some valuable skills. You could also make a blanket, which can be even easier. Pick your fabric, cut it size and neaten the edges, plus add any embellishments. Try http://www.diynetwork.com/how-to/make-and-decorate/crafts/easy-sewing-project–how-to-make-a-double-sided-baby-blanket to find an easy project.
Simple Skirt
If you want to start making clothes, a skirt is one of the easiest garments you can start with. You don't even have to insert a zip if you don't want to (use an elastic waist instead), although it's easy to do using a special zipper foot on your sewing machine. One of the easiest things to do is to copy a simple skirt that you already like to wear.
There are so many beginner's sewing projects you can try if you're just getting started with sewing. Pick one that appeals to you to start building some skills.