If you follow me on Instagram, you'll find no shortage of cat and dog pictures, and I think it's safe to say, they get their share of facetime here on the blog as well.  We definitely love our fur babies!  A few weeks ago, we adopted a new puppy.  Meet Shadow!
Shadow is a very happy puppy.  We gave her the name "Shadow" because she follows us around constantly like a shadow.  Even though she's only been with us for a little while, we already have a ton of Shadow stories.  They include everything from Potty Training Tales to Kitty-Puppy Relations.  Let's just say, she is definitely a handful, but we do love the newest member of our family.
I tend to watch my fur babies like a hawk.  I get to know their personalities and anytime they do something new and different, I take note.  And I instantly get worried if I think they might be sick.
The lady we got Shadow from didn't really tell us much about the dog.  We suspect she'd only had the puppy a couple of weeks or so herself.  But that didn't matter to us.  Noah really wanted a dog, and when he saw Shadow (formerly known as Cupcake, by the way) he was instantly in love.
Other than some unpleasant encounters with the Simply Sweet Home cats, a little bit of barking, and a few accidents that didn't quite get on the puppy pads, Shadow's had a great first few weeks here and I believe she will fit in just fine as soon as she has resolved her issues with Rebel and Sugar.
But the other day, Shadow gave us a VERY unpleasant moment.  If you don't want to read a gross puppy story you may skip the next paragraph, but if that doesn't bother you then please continue…
So….as soon as we got Shadow we talked about taking her for her new puppy exam and shots (she's already been fixed).  Before we had a chance to schedule an appointment for her, I found a bad little "surprise" on the puppy pad. WORMS!  Little white….WIGGLING worms!  YUCK!  Needless to say, I was instantly grossed out and asked my husband to come take a look.
 Of course, anytime I run in to a health problem with my babies, I instantly run to Google their symptoms to find out just how serious the problem is and what I can do to help.  I think in the age of the internet, just about everyone does this.  But I also note that whenever I'm doing my research, the pages always give me the following reminder: Consult Your Vet.
In our case, Shadow needed to see a vet in order to get a fecal exam which would determine what kind worms she actually had, in order to treat her properly.  With the proper diagnosis and medication, we avoided giving her medication she didn't need and give her the proper medication, in order to get her on the road to a fast recovery.  We are still monitoring Shadow and will continue to do so until we know is a healthy pup!
From there, regular checkups at the vet, complete with diagnostics and necessary vaccines can help her healthy and diagnose any other health problems early.
And in between vet visits, I will still research pet nutrition and health information on great sites like Royal Canin.  And I hope you will take similar precautions with your fur baby!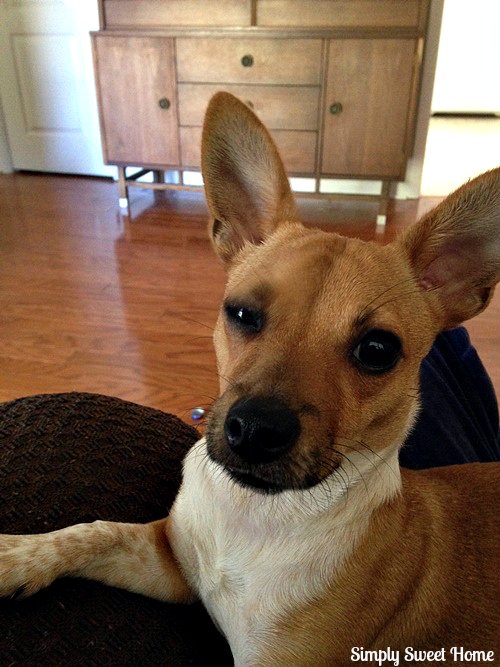 I was selected for this opportunity as a member of Clever Girls and the content and opinions expressed here are all my own.