As a history major, I loved studying Irish history in college.  And aside from that, I pretty much love anything Irish or Celtic:  the culture, the music, the symbols, and not to mention, it is such a beautiful place.  I hope I get to go there one day! (And by the way, I'm also part Irish on my mom's side.)
Shamrock Gift  sells high quality Irish Gifts, which include Irish Cardigans, Baby and Children's Knitwear, Celtic jewelry, decor, wedding gifts, and more.
My favorite Irish Cardigan on the site is the Irish Hand Knit Zipper Cardigan (pictured above).  I just love sweaters that zip.  They are so stylish and very versatile, and I love the oatmeal color pictured here.  I think it would look great with a pair of jeans or or maybe some brown pants.
Aside from the  Men's & Women's Arans, Cardigans, Jackets, gloves, and scarves, Shamrock Gift also offers Children's and Baby's Knitwear.  They have everything from knitted blankets and hats to mittens, and of course, sweaters!
And they also offer beautiful Celtic jewelry.  My favorite jewelry item is the pair of Fado Celtic Drop earrings pictured above.  They also have a lovely line of pendants and a very impressive line of Celtic engagement rings.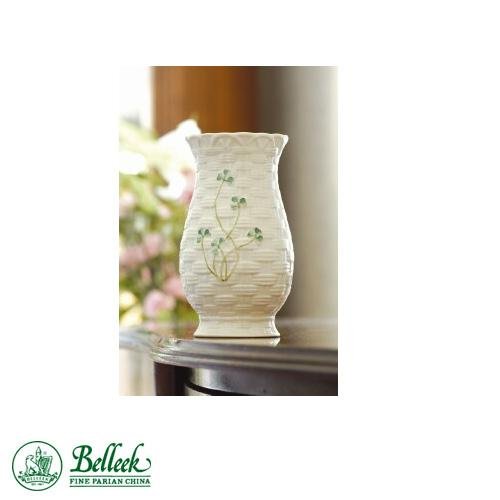 I was also impressed with their decor and houseware items.  They have a  beautiful collection of heirloom quality wedding and anniversary gifts.
And they have a great line of Irish pottery.  I especially loved the vase above, featuring lovely shamrocks.  This is from the Kylmore collection, and they have similar items, including a planter with the Kylmore name.  And they have also a beautiful collection of dinnerware called Royal Tara.
If you love all things Irish, go and check out this lovely site for yourself!