A while back I wrote a series of posts on making your home guest ready.  Today I've got a fantastic site to introduce you to, where you will find items that can help make your guest room extra cozy! Frette offers a beautiful collection of bedsheets, duvet covers, blankets, throw pillow, and even bath robes and slippers.
I love their collection pictured above.  This one is called The Golden Bowl.  Doesn't it look inviting?  I love the light silvery color and the leafy texture.  It makes it a perfect for spring time.  And it just looks so soft and comfy.
I also love this set.  It is called Ava Blue. I really love the various patterns here. It gives the ensemble a very vintage appeal.  And I think the patterns combined with these colors could be great for someone who loves shabby chic, and I think this set would go with just about any decor classic or contemporary.
And I think this collection has got to be the best combination of vintage, modern, and chic all rolled into one!  This one is called Seventies.  I think they certainly named it right.  Just look at those great vintage patterns.  And yet, I the neutral colors help to give it a very chic and almost elegant look!  This actually may be my favorite set on the entire site.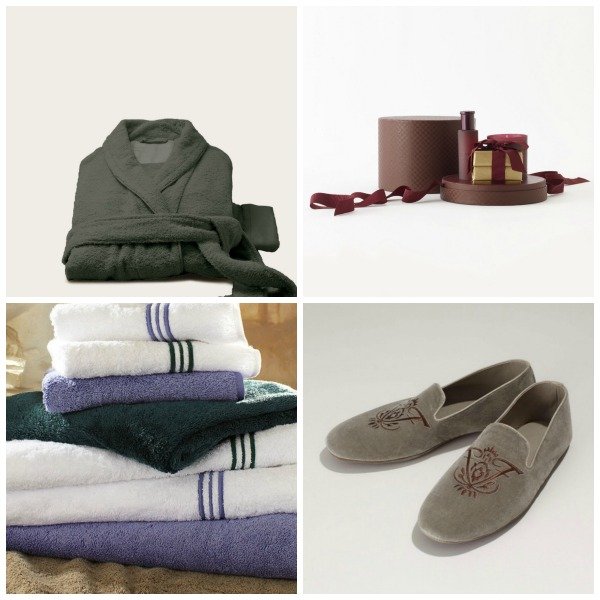 Frette also has everything you need to make your home guest ready, including robes, slippers, towels, candles, and soaps.  Go check out their site for other designer items for your home!
Disclosure: This post was written by me on behalf of Frette. The opinions are my own.