If you are in the middle of sorting out a house move then there are many things you need to think about and sort out before you can list your home on the market. You may be moving due to work or relocating to a different area. Whatever your reason, this article will help you make sure that everything is done and your home is looking amazing for potential buyers coming to look around.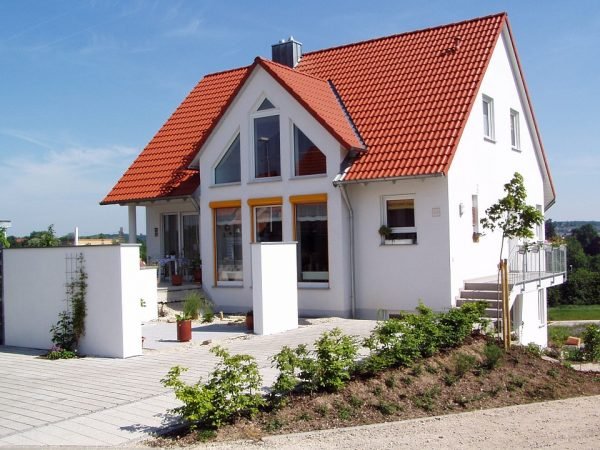 Where You Are Moving To
One of the first things you need to consider is where you are moving to. You don't want to leave this step to the last minute, just in case your home sells quickly and you have nowhere to move to. You need to make sure you are shopping around the areas you have shortlisted and find a home that suits you and your family's needs. 
When you are looking at your chosen areas be sure to check if there are doctors, shops, and schools nearby. The last thing you want to be doing is traveling long distances for these things. It might also be a good idea to check out the neighborhood ratings, including crime rates, this will give you a general idea of how safe it is to live there. 
Pre-Sale Inspection 
Something that will save quite a bit of time when it comes to selling your home is a pre-sale inspection report. This is something that is carried out by a local contractor and gives you a list of things that need to be sorted or repaired before you sell your home. If this is left till later during the sale process it can slow things down if unexpected repairs crop up. Things that often come up in the inspections are faulty or blocked HVAC systems, water stains, leaky faucets, and broken appliances. If you fix these now then your house sale should go through as smoothly as possible. 
Repairs
This brings us to the next step when it comes to listing your home on the market. Once you have your pre-inspection report to hand it is important you start working through the repairs as soon as possible. You might also have your own list to work through that has been building up during the time you have lived there. If this is the case, then think about creating a new list with repairs in order of importance. 
For example, your inspection report may have found that you have some issues with your plumbing or a leak that you didn't know about. If this is the case then think about contacting an emergency plumbing service to sort this out before it gets significantly worse. If you sort out all your repairs before buyers take a look around then you are more likely to receive offers on your property. 
Clearing The Junk
Next, it is important to make your home presentable and tidy. If potential buyers look around and see that your home is a mess and full of clutter then this could put them off from buying it. A couple of reasons to declutter your home are that buyers need to be able to envision their belongings filling the space in your home. If you have a lot of items lying around then they won't be able to do this. Another reason is that if you clear out the stuff you don't need and that is hogging your storage and shelves then this will give the illusion of more available space. Buyers love storage and lots of space to play with so you need to show off how much your home has. 
Thorough Deep Clean
Once you have carried out all the repairs and decluttered your home it is time to give it a thorough deep clean. This is your chance to get rid of years worth of dirt and grime that has been missed during the weekly cleans. This is completely normal as dust, dirt, and debris travel around your home, especially if you have hardwood flooring. Areas to focus on include all nooks and corners in your home, this is usually where you will find the dust gathering. It is also worth paying close attention to the edges around the bathroom and kitchen as these are prone to black mold spots. 
Once you have cleaned all rooms it is time to focus on the flooring. If you have hardwood flooring then you should sweep this, mop it, and then steam it to ensure everything is gone. If you have carpets then it can be a little more tricky. You should think about hoovering these and then using a carpet shampooer to get rid of ground-in dirt. 
Curb Appeal
So, once you have sorted the interior it is time to head outside. Here you will find the exterior of your property and the garden. Take some time to look at this as if you were buying your property. You might notice little things that need to be sorted such as the windows being a little grimy. If this is the case then a quick bucket of water and a sponge will sort this. Make sure that your garden doesn't look a mess, ensure that the grass and any weeds are taken care of. 
Remember, the exterior and garden is the first thing that potential buyers will see when they turn up at your property. You don't want to turn them off before they have even had the chance to look inside. 
List Your Home
Finally, it is time to do your research and list your home on the market. You will need to find out what homes in the local area are selling for, once you have done this then you will know the price to list yours for. You will also need to find a suitable realtor to handle your property if this is the route you are choosing to go down. You can of course sell your home privately but it is much easier to use a realtor. 
We hope this helps you get your home ready for sale and you get a great price for it once it is sold.