If one of your big plans for 2022 is to buy a new home, you're no doubt starting to come up with a checklist of things you want in the property so you can spot the right house when you see it.
However, we typically have to compromise in at least some areas when purchasing a new place, unless our budget is unlimited and we can build an abode from scratch. As such, it's crucial to have an idea of things you'll be okay compromising on and the areas where you really shouldn't budge.
Open for Compromise
There are numerous things you'll likely need to relax your criteria about when buying a home. For instance, paint colors inside or outside the home are something you can rectify over time and won't affect how you live in and utilize your property. You might even decide to paint rooms yourself, bit by bit over a period.
The age of the kitchen or the bathroom(s), too, can be negotiable. Provided these critical parts of the home are safe to use and in good working order and won't lead to potentially costly issues over time (e.g., what can happen if waterproofing erodes in bathrooms), an older wet area is something you can likely live with for a time.
Heaving and cooling options can make a home much more comfortable. However, if the property you're thinking of buying doesn't currently have them, keep in mind that you can rectify this without having to outlay a huge amount of money. For instance, put in a single reverse-cycle air conditioning unit or have some modern-looking or rustic ceiling fans installed in various rooms. There are also plug-in heaters and air conditioning products that can heat or cool your home as needed.
Flooring is another factor that typically isn't a make-or-break element. Again, you can replace this as your budget allows over time. These days, there are pretty affordable and easy to lay click-together tiles, linoleum, carpet, and other products that don't break the bank or take a massive amount of time or specialist knowledge to install. You may be able to lay new flooring yourself or at least get contractors to do the work for a price that doesn't horrify you.
Some other areas where you can likely compromise include if there's a lack of landscaping or you face overgrown gardens, there's an architectural or décor style you're not immediately a fan of, and if there's no garage or carport. Lack of a pool isn't a non-negotiable for many people, too.
Best Not to Budge
There are, however, home factors you don't want to be flexible about. For example, it's best not to budge on the amount of money you pay for a property. Whether you're getting a loan or not, you should have a budget in mind and stick to it, so you don't get yourself into any financial hot water. Also, be very wary about going over your limits when you're excited about a property and bidding on it at auction or via private offers. You don't want to pay more for a place than it's worth.
Location is critical, too, so you'll probably want to stay rigid on this. For instance, you may need to be within close proximity to your child's school, your workplace, public transport, shops, and other
amenities, to parents or other family members, and so on. Also, you'll want to steer clear of unsafe neighborhoods and noisy streets, especially if you're a light sleeper or work from home.
Structural issues, extensive plumbing problems, extensive termite damage, and other issues with a home should also be considered very carefully. In most cases, you want to avoid these properties and not compromise since you may not be able to address the challenges, or it will cost you far too much money to do so. Always get a building and pest inspection done on a place before you buy it so you can find out any areas of concern that could mean you need to walk away.
Some other areas where you don't want to budge include the size of the home and its yard, a lack of natural light,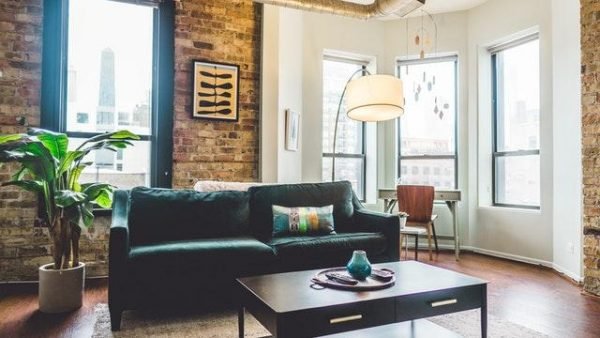 and cases where a significant amount of renovation work is required when you're after a turnkey property you can move right into ASAP.
Keep all of these factors in mind when you browse homes for sale and remind yourself of them if you feel yourself getting carried away by the look or feel of a place that may not really suit your needs or budget.