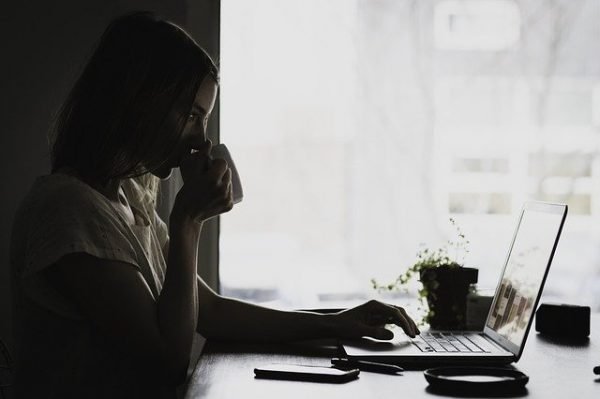 So, you have decided that you are going to start a blog? Great news! Once you have found a topic that you are passionate about, you are ready to go. However, there is a lot more to blogging than meets the eye. One of the most important steps to know is how to create your own website, you check out this link or similar videos and pages to get a basic understanding of developing your own page, alongside reading on to discover other helpful tips…
 Be yourself – Let's start with the most important tip of them all: be yourself! When it comes to blogging, there is not a specific set of rules to follow. However, your key to success is definitely to be yourself. That is what is going to draw people in. If your blog is impersonal, people won't be able to connect with you or relate to you, and you will struggle to maintain a dedicated viewership.
 Use WordPress – One of your first decisions is going to be what platform to use for your website, and WordPress is definitely an option that comes highly recommended. There are many reasons why this is the case. This includes the fact that it is easy to optimise your website for the search engine result pages with WordPress, as well as the regular updates, strong community support, endless plug-ins, and a high level of security. WordPress also offers quick installation and ease of use too.
Learn about SEO – Not only do you need to be yourself and choose a good blogging platform but you also need to make sure you master the art of search engine optimization. After all, you can have a very impressive and engaging blog, but if no one is reading it, what is the point? You need to make sure that you are optimziing all of your content so that it appears as high up on the search engine result pages as possible. From using certain keywords to making sure your blog operates quickly and efficiently, there are a lot of different ways that you can boost the search engine ranking of your website.
 Write catchy headlines – It does not matter how amazing your content is, nobody is going to read it if you do not produce a catchy headline. People have a split second to determine whether they are going to read your post or not, which is why it is imperative that your headline makes a big impression. Good headlines are bold, useful, and powerful, yet simple.
Use original images wherever possible – Aside from the tips that we have mentioned so far, we would also recommend that you use original images whenever possible. There are some great stock photo websites out there at the moment, where you can get images free of charge, without having to worry about any copyright problems. However, the issue with these photos and images is that everyone is going to be using them, and so it can make your blog look generic and dated. Original photos make a much better impression.
 Organize your devices – It is important to have your laptop and phone set up so you can easily post to your blog. You can use an iPhone cleaner app to make sure you have plenty of space.
Be consistent – Consistency is one of the most vital things that most bloggers tend to forget. A consistent blog will ensure users do not get confused. After all, there is nothing worse than posting frequently and then having several days of silence. Schedule your posts to overcome this. Remember, it is much easier to lose traffic than it is to build it.
Use a content calendar – We have just mentioned the importance of consistency, and this is why it makes a lot of sense to use a content calendar. Content calendars are helpful because you can plot out future content and keep everything nice and organised. If you simply add content whenever you feel like it, you will find it incredibly difficult to maintain the consistent posting schedule you really need.
 Give stuff away – People love free things, so if you can afford to run a competition, this is a great way to build up traffic. You can get people to share your social media posts in order to enter, and for every share, you are going to be benefitting from free advertising.
Use different types of content – To keep people engaged, it makes sense to use different types of content to keep people engaged. There are so many different types of content that you can put on your site to keep people entied and engaged. This includes blog posts, how-to guides, features, videos, infographics, audio, and much more. If you use different types of content, then you ensure that things are not boring for those using your website, and this is key.
Explore avenues to boost your profits – In addition to the points that we have mentioned above, you also need to look into different ways to boost your profit levels. After all, everyone wants to make extra money if it is possible. The good news is that there are a lot of different ways that bloggers can add to their income. You can for, example, accept guest posts on your website for a small fee. You can also sell advertising space. Another option is to make money via affiliate marketing. No matter what avenue you go down, you need to make sure you do so in a manner that does not end up frustrating your audience or isolating them.
 Understand your audience – Last but not least, the importance of understanding your audience cannot be ignored. You need to get to know your target consumer base before you do anything else so that you are able to create content that is going to resonate with them.
 Hopefully, you now feel more prepared for your blogging journey. From being yourself to choosing the right website platform, there is a lot to take into account, but if you follow the advice that has been provided, you should find the process a lot easier.