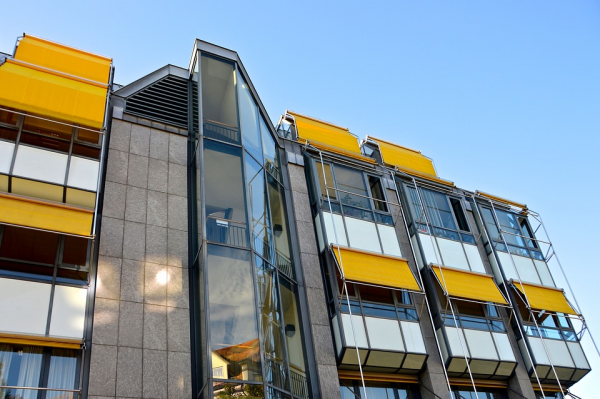 When you visualize your future home, you may focus on the furniture, wall shades, and smart gadgets. It may be easy to overlook the consideration for window treatments for your home. Why not? Window coverings are the most practical way to shield your interior against weather, filter incoming lights, and provide much-needed privacy inside your home.
Please be assured that such practical elements are more than functional and can dramatically transform the way your room appears and feels.
This post explores the various types and styles of window treatment available in the market. Additionally, a small guide demonstrating how to choose the perfect window treatment is included. Let's get started!
Different Types of Window Treatments
● Roller Shades
The effortless use of roller shades makes it an ideal window treatment option for both residential and professional use. Roller shades are designed with a simple roll-up and down mechanism featuring a pulley or cord for easy maneuvering.
Although available in various fabrics, roller shades are primarily sheer and meant to filter natural sunlight and reduce glare. In addition, the latest shade design offers the options of solar shades for windows to block harmful UV radiation with remote control automation.
● Roman Shades
Roman shades embody a beautiful classic appearance inspired by the Roman-era coliseum awnings. In addition, the tailored, folded fabrics can quickly be drawn up and down, depending on the light requirements of the space.
Undoubtedly, the meticulously crafted folds and pleats have many design variations, ranging from classic Tulip to Aventura and Cascade. Each style brings a different mood to the room. In the case of Roman shades, you can access a wide variety of customizations according to various window types. Additionally, such window treatments work exceptionally well to create a focal point in bay windows.
● Cellular Shades
Thanks to fabric like pleats and structures, Cellular shades have an unmatched ability to regulate temperature and improve insulation in your windows. These window treatments have a double-layered honeycomb design to trap cold and hot air within its cells.
Most homeowners will appreciate its exceptional privacy feature with outside-mounted, blackout cellular shades that provide complete darkness. Equipped with a cordless control feature, you can easily customize energy efficiency, and also it's safe for homes with children and pets.
● Pleated Shades
Pleated shades have a similar look to Cellular shades but are designed with signature crisp folds. However, you can expect the function, operation, and fabric to be the same without much variation.
You can easily customize it with the fabric of your choice for the added insulation, privacy, and decorative appeal. Additionally, upgrading to the cordless function enables child and pet safety inclusions.
● Solar Shades
If sunlight penetration is your biggest concern, you can opt for solar shades as your window treatment. This unit is made with durable woven polyethylene to reduce glare and harmful UV rays coming through the windows while maintaining the optimum sunlight in the room.
The material gives you a lightweight feel yet offers the right amount of strength and durability. Moreover, it has a straightforward design to create the perfect ambiance that doesn't require decorative items to stand out.
● Bamboo Shades
Bamboo shades deserve all the fanfare they enjoy. The bamboo shade is incredibly versatile and can be adapted to fit any budget type. In addition, bamboo shades are eco-friendly since they are made from natural materials.
Purchasing bamboo shades for your window treatment is also a good idea because of its ability to blend contemporary and traditional home decor styles. Bamboo is a natural element, is a great option to replicate a tranquil appearance for your private and relaxed space.
● Sheer Shades
Sheer shades are a great addition to maintain a balance of natural light for allowing a gentle diffusion through a window. Essentially, sheers enable your space to radiate light with a beautifully soft and warm glow, even at midday.
A combination of shades and horizontal blinds is used to develop fabrics suitable for any decorative style. These lightweight shades provide durability, stylish coverage, and an efficient maintenance solution.
● Motorized Shades
If convenience is your ultimate priority, then motorized shades excel in your list. This unit functions through remote control features, so you don't have to struggle with tie-up models or loose cords.
This technology simply requires you to click a button. The motor will manage all the ascents and descents. These features will not disappoint you, but they will prove their durability over time.
● Outdoor Shades
The external windows at patios, decks, porches, and sunrooms also require window treatment with shades. There are outdoor or exterior shades available in the market that cool and protect from harsh sunlight, winds, dust, and pollution.
In like manner, these shades are made with the highest build quality and all-weather woven fabrics. Lastly, they contain reinforced hardware to block billowing and flapping in windy conditions. Zipper Track window shades are also available with innovative zip system technology that ensures the fabric is always taut, providing robust wind stability.
Choosing Window Shades for Home
Window shades are typically engineered to provide temperature insulation, regulate the light, and provide privacy in the space. However, when choosing window shades for your home, consider some of these factors to make a suitable selection:
● Shape and size of the windows
● Purpose of the room or space
● Convenience and practicality
● Operational mechanism
● Custom-made or ready-made fit
● Price and installation cost
Whenever you choose your shades, remember to evaluate each element in-depth. This research will help you to make an informed decision when purchasing the perfect window treatment for your home.
Final Decision for Your Window Treatment!
There you have it, a comprehensive list of window treatments that you can use to create your own tailored space. Additionally, our window coverings are backed with a plethora of helpful information to assist you with your purchase decision and best fulfill your window covering needs.
Are you still pondering the right window treatment for your spaces? We invite you to contact or visit Rollac Window Shades to resolve your questions about selecting the correct type of window treatment for your home.