Whether you're a first-time homeowner or you've recently moved to start the next chapter of your life doesn't matter. It will take time to create the perfect property. But while the process ahead is long and stressful, you can start to stamp your authority and grow your feelings towards the home far sooner. As long as you focus on the right attributes.
When you want the new property to feel like home in the quickest time, you should prioritize the following 12 features. While it won't signal the end of your pursuit for perfection, it'll certainly enhance your enjoyment of the home with big results. So, let's get started.
1| Safety
Safety should always come first when trying to promote a winning home environment. You can never truly enjoy the home when you feel at risk. Therefore, one of the first things you must do is invest in smoke alarms, carbon monoxide detectors, and related items. Likewise, you must ensure that all electrical wires and hazardous materials have been attended too.
Outside dangers caused by adverse weather deserve your attention too. Depending on your location, it may be necessary to consider shutters to protect the windows or home flood barriers. Aside from protecting your property and the people inside it, you should notice that this provides peace of mind.
2| Security
Good safety protocols should be supported by enhanced security. The thought of somebody gaining unauthorised access to your home is the stuff of nightmares. You must take the time to check that all doors and windows are fitted with good locks. If you are unsure as to whether the previous owner has lost keys in the past, you may want to change them with a locksmith too.
Advanced security measures can include CCTV, alarm systems, and lights that detect movement. With remote monitoring, you can stay on top of security even when you are not at home. In some cases, upgrading the facilities can reduce home insurance premiums.
3| Function
Time is the most valuable resource in our lives. With this in mind, ensuring that your new home is built to function in an efficient manner is vital. This can take many forms, such as completing maintenance tasks on your kitchen appliances or boosting the water pressure. They can feel like minor assignments, but removing the small daily stresses will significantly enhance your life.
You can make further additions to aid your homemaking duties. A robotic vacuum can complete some of the housework on your behalf. Meanwhile, artificial lawns remove maintenance needs. Spend less time on those issues, and you can spend more time enjoying the property.
4| Cost-Efficiency
Money isn't the most important thing in the world, but financial waste can seriously harm your feelings towards the property. Investigating leaks and insulation issues are the first steps to getting the running costs under control. Meanwhile, adding greener tech such as LED lighting and water-saving toilets can aid your financial situation too.
A change of mindset is essential for sustained success. Switching energy suppliers, or home entertainment packages can unlock noticeable savings. When you shave a few dollars off of several monthly bills, it will provide a source of smiles. This inevitably boosts your love towards the home.
5| Relaxation
Your home should provide the comfort needed to help you regain a calm mood even after a difficult day at work. A comfortable sofa is a top priority for any living room. Meanwhile, a luxury bath tub or shower unit can have an immensely positive influence too. Aside from the physical rewards, the knowledge that those items await you at home will strengthen your immediate bond to the property.
Nonetheless, you must not overlook the importance of your bed. A great night's sleep has a huge influence on the entire day ahead. A comfortable mattress and soft sheets can instantly transform your home life for the better. Embrace it ASAP.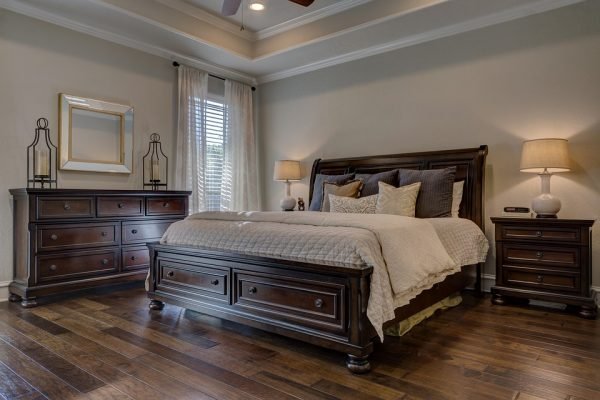 6| Luxury
We all have a few luxuries that we'd love to own. Moving into a new property is your perfect chance to finally treat yourself. This could mean creating a games room or a home gym. Or it may involve transforming the garden with the patio of your dreams. Either way, these special home-defining features can feel like a major achievement.
Luxuries don't necessarily have to include modifications to an entire room or outside space. It could also take the form of having the signed memorabilia or original piece of artwork. Exotic house plants are another option. The exclusivity will provide a source of heightened joy.
7| Personality  
One of the big teething problems for a new homeowner relates to the bland and characterless vibe. Learning to stamp your personality on the property at the earliest stage is one of the most important things you'll do. The easiest way is to choose a great colour scheme and use your photos to brighten up the rooms. Canvases, tiles, and digital photo frames are all ideal.
Adding personality to the home needn't always relate to you. Emphasising character-defining features like feature walls and alcoves can be useful. Alternatively, if you're a fan of paisley or a certain print design, you can focus on this too. The goal is simple: make the home feel like home.
8| Practicality
Staying with the idea of making the home feel like home, you need to choose practical features too. This means making decisions that are focused on your specific needs. If you have accessibility needs, for example, a specialised bath tub can have a telling influence. Or you may want to add a stairlift to support your movement around the property.
If you work from home, a designated workspace is an ideal solution, even if it's not a complete home office. Take the time to think about your daily habits and the alterations that could improve the levels of convenience. This change of philosophy will guide you to success.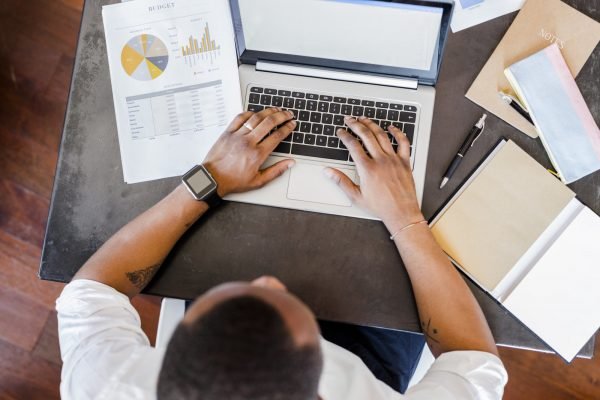 9| Value
Given that you've only recently moved in, you're probably not thinking about the prospect of selling anytime soon. Nonetheless, that doesn't mean boosting the property value won't make you smile. There are plenty of home upgrades that can show a positive ROI while simultaneously offering immediate rewards. They should be your priorities. 
Thicker windows, an office space, solar roof panels, and kitchen remodels are all good examples. Your budget limitations will dictate what ideas are possible and which ones need to wait. Still, protecting your financial future while creating a better home environment can only be a positive thing.
10| Brightness
It's quite likely that you purchased a property that's a little smaller than you'd have ideally liked. So, you should find ways to trick the eyes into perceiving the space to be bigger. The most effective route is to increase the natural lighting. Sliding doors out onto the patio or deck are a great option, but plenty of alternatives are available.
Installing a skylight can be very useful. Interior design choices can be equally rewarding. A lighter colour scheme encourages the light to be reflected to transform the appearance of the room. When supported by strategically placed mirrors, it'll feel as if you moved to an even bigger property.
11| Organisation
If you're anything like the average homeowner, the first thing you'll realise after moving into a new home is that you don't have enough storage space. You can create extra space under the stairs, behind doors, or in alcoves. In truth, though, good organisational skills and a preference for a slightly more minimalist vibe is the best route to take.
Opting for geometric shelving instead of bulky display cabinets and using TV wall brackets will aid the cause. The relocation is another opportunity to declutter by selling unwanted items online or via a garage sale. When you have less junk, the pressure to stay organised is far smaller.
12| Curb Appeal
Your love towards the property doesn't start and end with what's inside the rooms. Your reaction to the external elements can have a telling influence on your feelings towards the home. Painting the outside walls, getting a new driveway, or adding a new mailbox can work wonders. Better still, this is a crucial step for anyone wanting to make their home the envy of their neighbours.
A little luxury goes a long way, which is why you may look to use wrought iron or stylish stone materials. When the property is designed to stand out from the crowd, it will give you an immense sense of pride. As a homeowner, you couldn't ask for much more.
The Final Word
The harsh reality of homeownership is that it can take years for you to truly unlock the full potential of your property. Nonetheless, the 12 steps above will keep you on the right track to ensure that you make the house a home in the quickest time. Besides, the first steps are often the hardest to get right. Once you've put these fundamentals in place, the subsequent challenges will feel far less daunting.