Disclosure: I received samples to facilitate this post. The opinions are my own.
If you're looking for unique kid's clothing ideas for this Christmas, I invite you to check out Orangeheat.  The clothing company offers cute shirts of all sizes, starting at 3-6 months onesies and going all the way up to adult sizes.  The shirt designs are vintage inspired, featuring artwork reminiscent of kid's drawings.
I personally like the variety of designs available.  The have something for everyone!  My son loves trucks and construction vehicles, so I was really excited when they sent him shirts featuring a firetruck, a Volkswagon, and an excavator.  Thaxton was excited when he saw the shirts too.  When they came in the mail, he said, "Trucks!"
Thaxton just turned 2.  He's a bit of a skinny-mini, but the 2T size fits him great, and he has room to grow, so he will still be able to wear these when it warms up here!  The shirts are also very VERY soft, which I love when I'm shopping for t-shirts for him (or for myself as well!).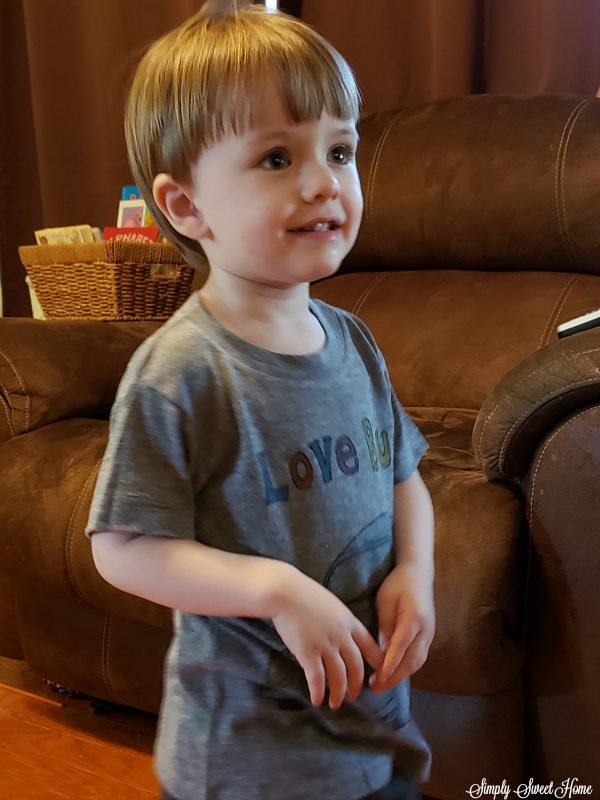 And again, they have so many designs available!  Here are just a few that stood out to me: Tractor, antique truck, drum set, sunshine, and rocket ship.  (The company is also out of California, so they had a lot of California-inspired designs.)
Go over to Orangeheat to see all the cute shirts!