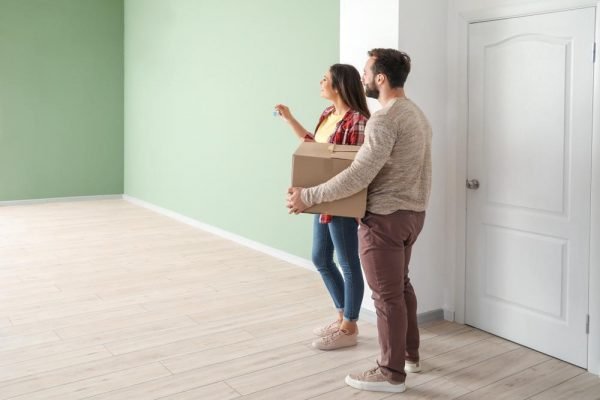 About 40 percent of Americans admit buying a new home is the most stressful event of their adult life. But while finding the perfect home and making this big purchase may be stressful, outfitting your brand new space can be even more so. Luckily, with a little planning and a few tips, you can ease the transition. Keep reading to learn more.
1. First, Agree on a Unified Style
Whether you're moving in with a roommate or your spouse, you're going to be blending two styles into one. Unless the two of you have similar tastes, this will inevitably lead to having to get rid of at least some of one person's belongings.
Choosing a style you can both agree on before you start moving things in is a great way to avoid those awkward arguments about what stays and what goes. If you have two totally different styles, consider starting over with entirely new furniture and decor, with a classic or neutral style that you can agree on together.
If you are moving into your first home on your own, you'll still have some decisions to make. The style you had in your last apartment or rental might not feel right in your new home. Choosing a new
style ahead of time will allow you to sell or donate your old stuff before your move, which means fewer things to pack.
2. Then, Set a Budget
Before you started shopping for your new home, you likely figured out a budget. You thought about how much you could spend upfront, as well as what monthly mortgage payment you could afford. You should repeat this process before you ever start outfitting your new home.
Consider the many things you'll inevitably need to make your house a home, like a bed and a mattress, couches, a dining room table and more. Then, decide how much you can spend upfront on these items. Consider your financing options as well; in fact, financing your big-ticket furniture can help you get everything you need right away, and then allow you to pay for it with affordable monthly payments.
If you're on a tight budget, stick to the basics first. You can always buy decorative items and accessories later on when you've had a chance to build up your savings.
3. Finally, Invest Where it Matters
When you need to fill an entire home with furniture, it can be tempting to buy the cheapest items you can find. Unfortunately, these will still set you back a big chunk of cash. And because they are lower quality, they will likely need to be replaced within a few months or years.
While there are areas you can save, make sure you invest in quality where it matters the most. If you're anything like the average American, you'll spend nearly half of your life lying in bed, so buying a comfortable, high-quality mattress is a must. If you have a big family or like to entertain, your living room furniture will also see plenty of wear and tear. Choosing a sturdy, durable couch set will help you avoid tears and lumps after a short time.
Moving into Your New Home
Turning your new house into a home doesn't have to be a challenge. By blending styles, setting a budget, and investing in the pieces that matter most to you, you can ease the stressful transition and create a space that you'll love living in.