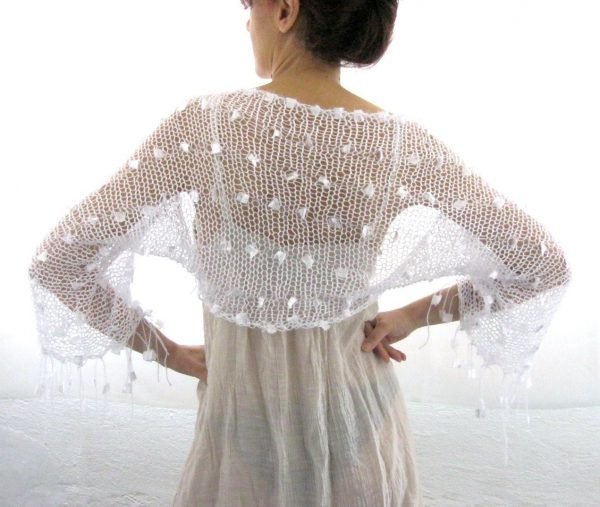 I love the fact that the warmer weather is now with us. It feels good to be able to get out more and spend time having fun with the family. We like eating outside and staying in the yard after the sun has gone down. With the right yard accessories and clothing, you can maximize everyone's outdoor time.
Versatile kimonos If you click here you will see that, for SS19, kimonos are very on trend. They are a great item of clothing for donning when the sun goes down and the temperature drops. Kimonos are typically lightweight, very comfortable and available a range of lengths. You can buy them for everyone in the family because they are a unisex item.
Potentially, you can get a lot of wear out of a kimono. They look good pretty much whatever you wear them with. Kimonos are lightweight enough to be taken on holiday and used as an alternative to a summer jacket. They are also ideal for wearing over the top of your swimming costume, at lunchtime. Kimonos are acceptable attire in most cafes and casual restaurants.
Shrugs
If you want to cover up your bare arms without adding an additional layer of clothing over the rest of your body, a shrug is an answer. They are an item of clothing many women never wear. This is a pity because shrugs are far more useful than you think. Once you have owned and worn one, the chances are you will become a bit of a fan. The trick is finding one that works for your body type. This article explains how to find jackets and shrugs that will flatter you and fit in with the way you like to dress.
A wrap
Wraps are a very useful fashion accessory. They are the ideal way to finish off a date night outfit or to wear for a wedding. Provided you choose one that is relatively neutral color-wise, you will be able to wear it whenever you want.
If it is big enough, you can use it as an alternative to a blanket. They are typically made from very lightweight fabric which means that you should not get too warm when using them like this. Plus, you could fold it up and use it to sit on. Just what you need if you have a metal bench or chairs.
It is also worth choosing one that is light enough to be packed for a holiday. You could potentially use it as an alternative to a sarong. If you like to dry out in the sun rather than towel yourself down you could even spread it on the sand
and lay on it. To be able to do that you would need to buy one that is made from a tightly woven fabric. You can read more of my fashion related articles by clicking here. I update this section on a fairly regular basis, so there is usually something fresh and interesting for you to enjoy reading.