Disclosure: I received products samples to facilitate this review. Post contains affiliate links. The opinions are my own.
When it comes to gift giving I am simple. I love to get people what they really want. In my case, all I really wanted for Mother's Day was a few prints of my son's latest pictures. Other than that, I enjoy getting things I love but don't by often for myself. Clothes are a great example. I get so excited when my husband walks in with a shirt or pants for me. As a mom, I am home every day with my son. We have church on Sundays and once or twice a week we may go out shopping or something, but for the most part I don't have to get dressed up. At home I like to be comfortable yet cute, and for me that means yoga pants with a tank top or tee.
I was very excited recently when I received a package from Marika. They have very stylish athletic and fitness wear. I got a pair if yoga pants. These are black and feature a cute mesh pattern down the legs, and they are a great fit!
With the pants I also received a cute top and sports bra.  I like this sports bra. It is made.of.a great quality fabric and is very supportive. It also has a cool black and grey striped pattern. Very stylish.
The top is also great. It is purple and heathered. I've been a huge fan of heathered tops for years and am so happy they are in style right now. I also love purple color. Even though I love the color purple I don't have a lot of purple tops so this is great!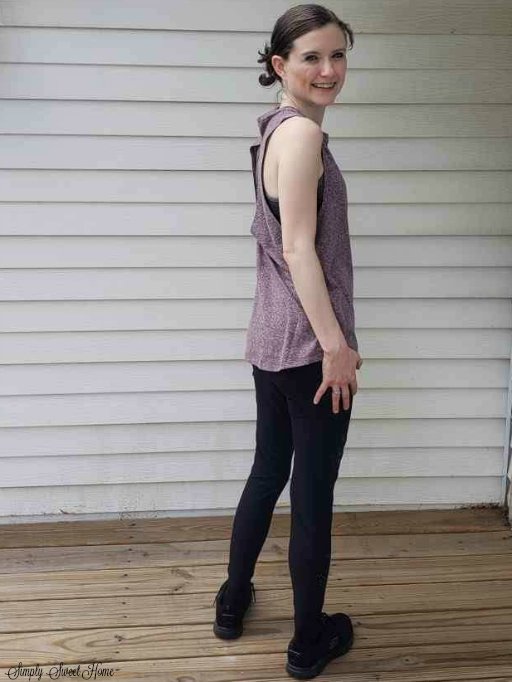 I am very happy with this whole outfit and I am planning to get a lot of wear out of it.
Marika has a variety of items available on Amazon. I definitely recommend them to you!