Disclosure: I am a brand ambassador for BIZ and have received compensation for today's post. The opinions are my own.
Many of us dedicate November and December to holiday preparations. This includes decorating, shopping for groceries and gifts, and holiday baking.  Of all the things on our holiday to-do lists, I believe that cleaning is probably the least exciting, but sometimes you have to take the good with the bad!  As I work to clean my home for company coming over, I try to remind myself that it's all for a good cause.  I remember just how much I enjoy hosting holiday events and how much everyone seems to enjoy themselves, and that makes things seem a little easier.  Another thing that makes the work easier, is having the proper cleaning products and supplies on hand. For our laundry needs, I am happy to have BIZ® as my little helper!
All year I've been partnering with BIZ and telling you, my readers, how much I like having this product as part of my laundry routine, and when it comes to holiday prep, there is no exception.  Today I'm going to give you a few examples and tips on how BIZ can assist you with your holiday cleaning and preparations.
About BIZ
For those of you who've never used the product and haven't been following our post series on BIZ, let me tell you a couple of things about it.  Biz is a stain remover and laundry booster.  It is the first enzyme based pre-soak and color-safe bleach.  It has a unique formula that removes common stains, including mud,grass, wine, and spaghetti sauce, and it also works to eliminate odors. The product can be applied to a single garment for pre-treating purposes, or you may add the product straight to your laundry load, to boost your detergent and eliminate odors.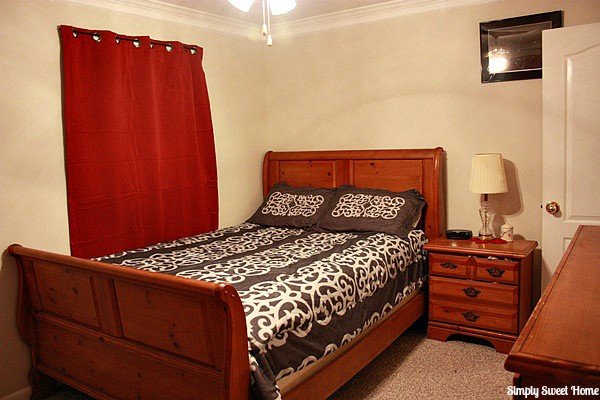 Towels and Bedding
When it comes to holiday cleaning and prep, a lot of us have to prepare for guests.  This means we have to have plenty of clean linens on hand.  Towels should not only be clean, but they should also smell nice.  I always use BIZ on our towels.  As you know, wet towels can smell awful, so I always pour some BIZ in with our towels to eliminate odors.
The same goes for bedding. This time of year, I usually change out the bedding in my own bedroom as well.  I wash and store the bedding we used during the hot summer months, and I pull out a thicker comforter to use for the winter.  Even though I washed my bedding set before I stored it, I like to pull it out and wash it again before actually putting it on the bed.  BIZ comes in handy as it helps to eliminate the stale odors the bedding may pick up from being stored in the closet for months.
Table Linens and Decor
While BIZ works well on stains and odors, it is a non-bleach product, making it safe to use on a variety of fabrics.  As you get ready to prep for the holiday, BIZ can also assist you in washing and deodorizing your table linens and other holiday decor.  Perhaps your Christmas tree skirt needs freshening up, or you have found an unfortunate stain on one of your Christmas stockings.  BIZ could be the solution to save these items!
Holiday Clothes
Last but certainly not least, we have our holiday clothes to keep in mind.  Obviously if you are having overnight guests, you want to make sure you have good products on hand in your laundry room, just in case your company needs to wash something.  And of course, we need to have good products on hand for our own personal needs.  There's nothing worse than buying a new outfit, especially for the holidays, only to have an accidental spill while your at the holiday party (or perhaps even worse, a spill that occurs before you even go to the party).
Quite often we buy new outfits for our kids, and we intend for our kids to wear these to more than one holiday event.  The child may need a nice dress, sweater, or suit for the annual Christmas pageant, and rather than buying an outfit for the one event, parents plan for the child to wear the outfit to the family Christmas party or other seasonal events.  In this case, it is very important to keep the new outfit clean and fresh, and BIZ can definitely help to accomplish this.
Where to Buy
You can pick up a bottle of BIZ at a number of big box retailers and grocery stores where laundry products are sold.  For more information, please check out the BIZ website.
Got a tip for housekeeping during the holidays? Join the conversation by commenting on this post.