This shop has been compensated by Collective Bias, Inc. and its advertiser. All opinions are mine alone. #OREOTHINSideStory #CollectiveBias
"Okay! Time out!"  As chaos began to ensue in the middle of what was an ordinary day just five minutes ago, have you ever found yourself yelling this very phrase to your kids?"  Or have you, perhaps, ever put your child in a place known as "time out" when they did something wrong.  If you can say yes to either of these questions, then you know all too well how stressful being a parent can be.
And this chaotic scene is just one moment in your day.  There are also other activities to look forward to.  They range from cooking and cleaning to carpooling, and from going to your job or working your home based business. While this is all part of being an adult and a parent, it seems almost impossible that you wouldn't feel a little bit of stress and pressure, trying to tackle this list each day.
One way you can cut your stress is by taking your own time out, a Mom Time Out.  What's a Mom Time Out?  It is simply, taking a few minutes each day to have a little "me time."  And I don't mean sneaking off to the bathroom when you think the kids aren't looking or enjoying that 5 minute drive from school to home after you've dropped the kids off.  I am talking about at least 15 minutes of pure, deliberate "Me Time."
Now you don't have to write this time in to your schedule (unless you need to, in order to make yourself do it.)  Your Me Time can be used as needed or can come anytime that is appropriate for, whether that's just before bedtime or in the middle of the day while kids are at school or taking a nap.  Today I'm going to discuss a few activities I enjoy during my Mom Time Out.
One thing I enjoy is snacking!  I've always loved sweets, and I'm a huge fan of cookies and milk.  As a kid, I loved OREO cookies, and now as an adult, I enjoy all the new OREO flavors they have to offer, and I also love the new OREO Thins.
OREO Thins are, as you may have guessed, a thin and crispy version of your favorite OREO cookies.  And they come in several great varieties:
Original OREO Thins
Golden OREO Thins
Mint OREO Thins
New Lemon OREO Thins
New Chocolate OREO Thins
I purchased OREO Thins at Kroger.  They are found in the cookie and cracker aisle.
I love shopping at Kroger, because they have a great variety of products, and I can use my Kroger Plus Card to get great deals.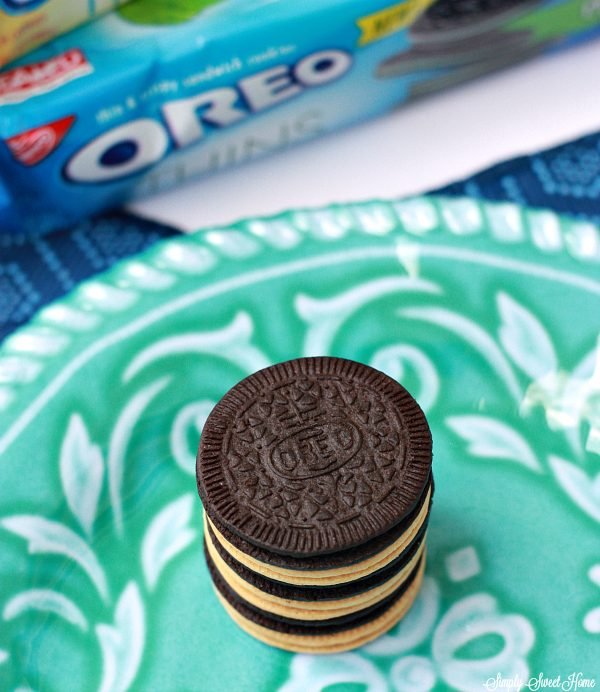 Here are 5 other activities I like to enjoy during a little Me Time.
1. Writing and Journaling – No matter what I'm doing I almost always have a notebook handy.  I've kept a journal off and on since my teen years, and I've always loved writing poetry and prose. When inspiration hits me, I love taking a moment to write and reflect, and likewise when I have free time, I look to get my notebook out and see if any ideas flow from my pen.
2. Movies – Movies and music definitely give me a great escape.  When I have a couple of hours to spare, I love watching just about every kind of movie, including love stories, fantasy, psychological thrillers, science fiction, horror, historical films, and animated movies.
3. Beauty – Apart from my daily beauty routines, I rarely find the time to do nail painting and other beauty treatments, so when I have a little bit of down time before bed, I often use this time to do nails, facials, and other beauty treatments.
4. Reading – In college, I majored in English and history…clearly, I'm a reader! But I simply don't have the time to read novels and text books like I did when I was in my early 20s, so when I get a few minutes, I like to read a little poetry or look back at various passages from things I have read.  I also like to look at inspirational and devotional books and anything that I find relevant and helpful for my life.
5.  Fur Babies – Last but certainly not least, I love taking a time out with my fur babies.  Shadow, Rebel, and Sugar are awesome therapy pets.  Petting them and playing with them is such a great way for me to relax and de-stress and it always puts a smile on my face.
 Giveaway! Our friends at the Kroger and Kroger Banner Stores are giving away gift cards to their store. With these you can stock up on plenty of groceries, including OREO Thins.
To enter, use the sweepstakes widget below.
OREO Thins at Kroger (July 2016)

Do you ever need a time out?  If you're a mom, I know you do!  Please comment on this post, and tell me what you like to do during your time out!
I'd also love to know which OREO Thins flavor you'd most enjoy during a time out!