This shop has been compensated by Collective Bias, Inc. and its advertiser. All opinions are mine alone. #RealTasteForRealLife #CollectiveBias

Each week as I meal plan and prepare the week's shopping list, I always like to plan for one or two easy dinner nights.  These are days when I either don't feel like cooking, or we have a full schedule for the day and just don't have the time for cooking.  But even when we're having easy dinner nights, it's still nice to serve high quality foods.  Enter Freschetta Pizza!
You can always feel good about serving Freschetta Pizza to your family, because it is a product made with high quality ingredients.  It features a sauce made with 3 sun-ripened tomatoes, a delicious crust made with no chemical leaveners, and it has high quality toppings like 100% real provolone and mozzarella cheese.
They also have a number of varieties for the whole family, including
Freschetta Canadian Bacon & Pineapple
Freschetta Pepperoni
Freschetta Brick Oven Mushroom & Spinach
Freschetta Brick Oven Pepperoni
Freschetta 4-Cheese
Freschetta Brick Oven 3 Meat
Freschetta Supreme
Freschetta 4-Meat
Freschetta Naturally Rising Sausage & Pepperoni
Freschetta Brick Oven Supreme
 Freschetta Pizza is available at Walmart in the pizza and frozen snack section.  A few days ago, I purchased the Freschetta Pepperoni and Freschetta Canadian Bacon & Pineapple.
The pizzas are so delicious!  As you can see, they are covered completely in toppings, and I was also impressed by the taste of the crust.  To me, it tastes just like a homemade crust.
One thing you can always do to throw a little homemade element into your pizza night, is serve a little salad.  Of course, not everyone likes salads made of greens and assorted vegetables.  That's why I recommend serving a salad that's a little more kid friendly.  How do you make a salad more kid-friendly?  Here are a few tips:
 Remember that not all salads have to contain lettuce.  You can invent your own salad using any vegetable, fruit, or other ingredients your kids like.
Try serving your traditional salads with extra dressings and toppings your kids enjoy.  This would obviously make the salad more fattening, but it will get your kids accustomed to eating salad/lettuce that they may not otherwise have a taste for.
When making your salads, serve up an "adult" version and a "kid version" with certain elements left out.
Make your kids a basic salad with two or three ingredients; then slowly introduce them to other ingredients. Or slowly add higher concentrations of the ingredients already included.
Don't call it a salad.  When creating a salad recipe with ingredients you know your kids like, just serve it to them.  You can tell them the ingredients or make up a fun name, but if the word salad makes them say, "ick!" just leave that part out!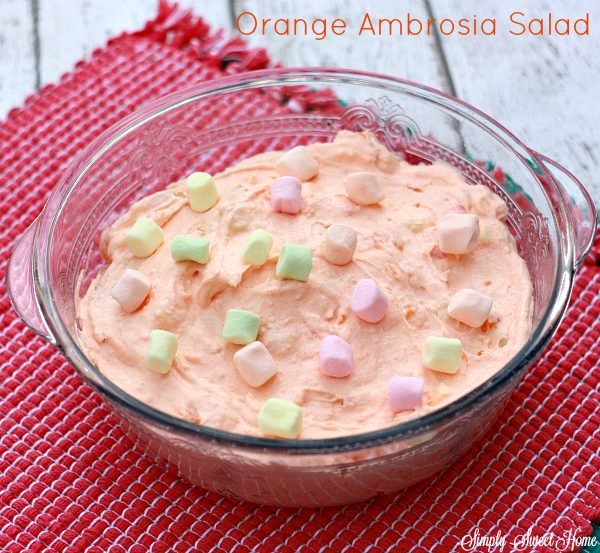 This Orange Ambrosia Salad (or Orange Fluff, if you think that will sound more appetizing to them) is a yummy example of a salad for the whole family.
I adapted the recipe from a Pistachio Salad my mom has been making for years.  In our family, it's usually served at dessert time, but you could easily serve it as a pre-dinner salad or even a side item.
And because it contains pineapple, it is a great complement to the Freschetta Canadian Bacon & Pineapple Pizza.
[amd-zlrecipe-recipe:137]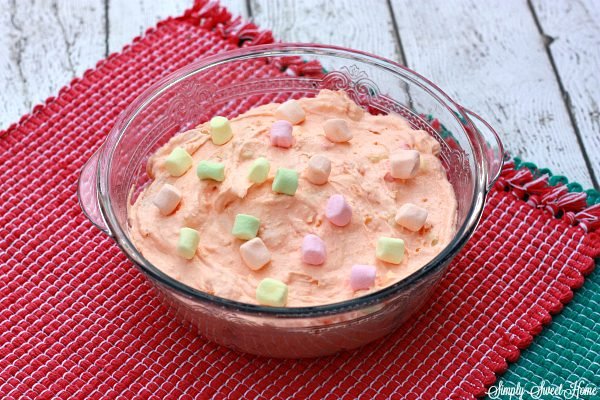 Which Freschetta Pizza varieties would you serve to your family?  Do you have any special salads, sides, or desserts that you serve with your pizzas?  I'd love to hear from you in the comments!