Disclaimer: I am a brand ambassador for Roto-Rooter® and have received free products and compensation for today's post. The opinions are my own.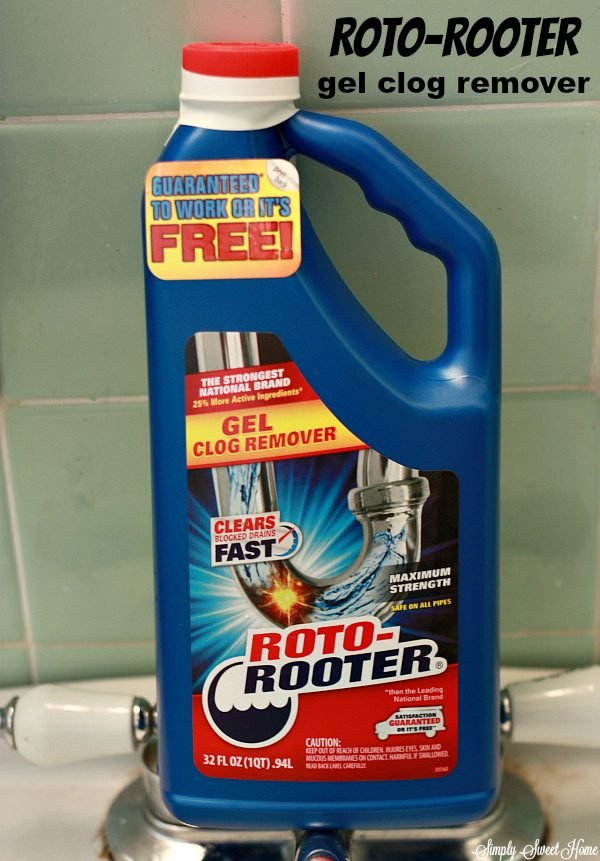 We live in an older home, and as a result, we've been no stranger to plumbing problems!  When we first moved in to our home, we attempted to cut off many problems at the pass by converting the plumbing from a septic system to a city sewer system.  Unfortunately we still experienced a lot of problems with clogging in our sinks and bathtub, as well as leaky pipes.  My husband has had to work on these several times, but last year things got so bad that we  had to call out the guys at Roto-Rooter.  They did a great job of replacing some old copper pipes, which has prevented us from having anymore major clogging issues.  But like anyone, we still experience the occasional clogs, and for that all you need is Roto-Rooter Gel Clog Remover®.
Roto-Rooter has been a trusted name in plumbing for 80 years.  Now they have a line of sewer and septic products for home and professional use with more active ingredients than other brands.  The Roto-Rooter line of products includes their Gel Clog Remover, Hair Clog Remover, and Septic Treatment.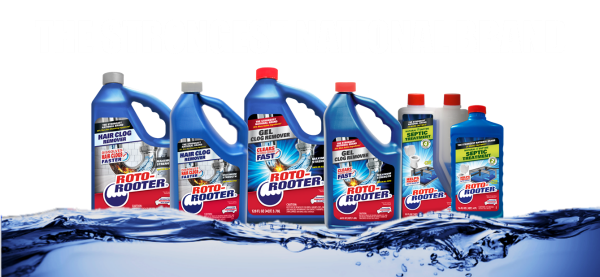 The Roto-Rooter Gel Clog Remover is available in 32 oz., 42 oz., 64 oz., 80 oz., and 128 oz. sizes.  The product contains 25% more active ingredients than the national leading brand and it works to power through standing water to remove stubborn hair clogs and soap scum from bathroom sinks, tub, and shower drains. It works on all types of pipes and systems and also works 50% faster than other brands.
It's also very simple to use.  First, with the cap secured, you should shake the bottle.  Then you add about 16 oz. of the product to your drain and let it set for about ten minutes (or longer for bad clogs).  Then flush with some hot water.
I used the product just the other day in our bathroom sink, and I was very pleased with the results!
Roto-Rooter products are available at a number of retailers, including Walmart, Lowes, Kroger, Tractor Supply, Dollar General, Shoprite, Meijer, and more!