This post is brought to you in partnership with Pinchme.com.  The opinions are my own.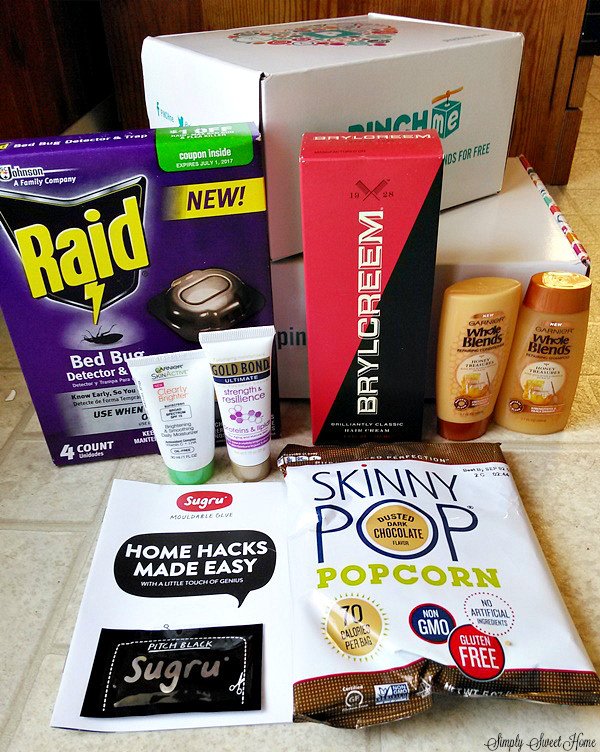 Sample Tuesday is almost here! If you've been following along with my blog lately, you'll notice that I've received some great product samples from PinchMe.com.
Have you signed up yet?  If you haven't, then today is the day!  PinchMe is an AWESOME site that gives you the opportunity to choose samples for FREE!  You don't have to sign up for any free trials or pay any membership fees.  Just choose which products you'd like to try, and they box them up and send them your way.  All they ask is that you leave a little feedback after you've tried the products!  It's that simple!
Recenly I recieved some fabulous samples from Garnier, in particular I got some shampoo and conditioner from the Garnier Whole Blends.  (I've been wanting to try these since I first learned about them!)  I also got a bag of Skinny Pop Popcorn. Yummy! And I got samples from Gold Bond and Sugru!
And I got full sized products from BrylCreem and Raid.
If you're like me, and you love free samples and surprises, you should definitely join PinchMe.com, and pick out your free samples on April 12!