Greetings everyone! Thanks for stopping by for another edition of Friday Favorites. This week I've got some great looking St. Patrick's Day goodies to share with you! Hope you enjoy!
I also have a party update for you. This is the last week that we will have just 6 party hostesses. Unfortunately, Amanda from The Chunky Chef is no longer able to host. She has been a great hostess; I've really enjoyed working with her, and she will be missed. Please continue to keep up with her blog, as she shares some amazing recipes!
Christine from MustLoveHome will still be with us! Yay! And we have 4 additional co-hostesses to add to our roster! They are Jennifer from A Heart Full of Love, Bonnie from Our Secondhand House, Gloria from Homemade and Yummy, and Dawn from LeroyLime. These lovely ladies have fantastic blogs, and I know they will bring a lot to the party!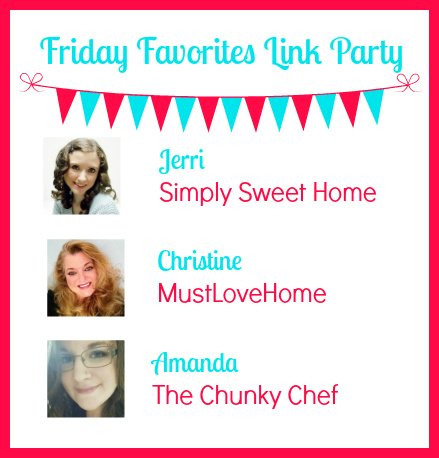 Hosted by:
Simply Sweet Home
Twitter | Facebook | Google + | Pinterest | Instagram
Twitter | Facebook | Google + | Pinterest | Instagram
Homemade Pistachio Shortbread from The Rebel Chick
Little Irish Girl Cookies from Living on Cloud Nine
St. Patrick's Day Chocolate Covered OREOS from The Monday Box
Thanks again for joining us this week! Link up below!