A new school year means clothes have to be washed and ready at all times!  And I always like to make sure I send our son off to school looking good and hopefully smelling good.  This fall I'm keeping his clothes clean and fresh with Snuggle!
Snuggle has a new Island Collection that I LOVE! The scent is called Island Hibiscus, and it's very easy for you to find in store, because of its bright blue bottle featuring lovely island flowers.
The scent is available in three different products:  scent boosters, liquid fabric softener, and dryer sheets.
And when you use the three products together, you will freshen, soften, and control static in your laundry. (The more, the snugglier!)
Apart from keeping things clean and ready to go, I HAVE to have our clothes organized.  Here are three tips I live by:

–Do  closet and drawer clean outs once or twice a year. Noah's been growing so fast!  I've already went through his drawers twice this year to clean out clothes he's outgrown.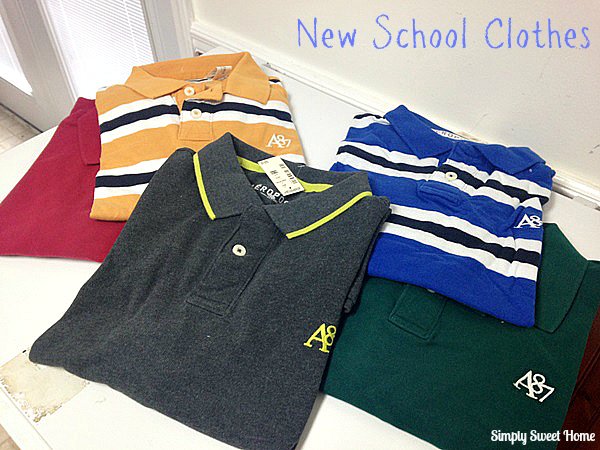 –Keep clothing drawers neat and organized at all times.   I maintain my system by putting everyone's clothes away myself.  It's a little extra work for me, but I like order, so that extra bit of work pays off in the long run!
Keeping drawers neat and organized makes it easy for you to do inventory and see if anything needs to be wash, and it's also easier for everyone to find their stuff without having to ask Mom! Wink!
Noah has a chest in his room, and his drawers are sorted as follows:  One drawer for underwear and socks, 2 drawers for tshirts, one drawer for khaki shorts, one drawer for athletic shorts, one drawer for pajama pants, and one drawer for items he rarely uses like swim trunks, belts, etc.
Keep clothes organized in your closet with your favorite "in season" clothes out front.  I try to keep out closets as neat as possible:  When Gary goes to his closet, he finds all his jeans in one place, all his polo shirts in one place, and long sleeve button ups in another place.  Just as with the drawers, this makes it easy to find what your looking for.
Additionally I try to do a little rotating in our closets.  Occasionally I find a shirt I almost forgot I had, so I'll move it to the front so I'll see it and where it, or I'll move Noah's shirts around so that he's not wearing the same ones over and over.