Welcome to Friday Favorites! After linking up, be sure to check out all the great giveaway we've got going on right now!  I've got a fun tank top giveaway from Ruffles with Love, and there's also a $25 gift certificate from The Paper Plume.
My $50 Amazon Giveaway is still open for another week, and I've got a brand new giveaway for a sweet Raggedy Ann Doll from Aurora.
Now check out this week's yummy features!

Chocolate Yummies from Posed Perfection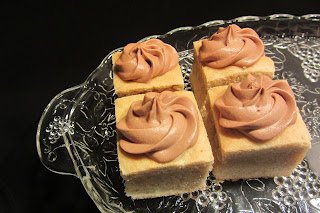 Banana Shortbread Cookie Bars with Nutella Frosting from Mandatory Mooch
 Baked Maple Glazed Yeast Donuts from Mommy's Sweet Confessions
Thanks for stopping by for the party! Link up your posts below!