Today we've got another guest post. This time it's from Lyuba of
Will Cook For Smiles
. I'm a huge fan of her blog, and I encourage you to go over and check her fantastic recipes!  Today she's got a Strawberry Summer Salad for us!  Take it away, Lyuba!
 Hey everyone! I'm Lyuba from
Will Cook For Smiles
. I love to share cooking adventures and great recipes on my blog, as well as, an occasional craft.  I was very excited when Jerri asked me to guest post for her.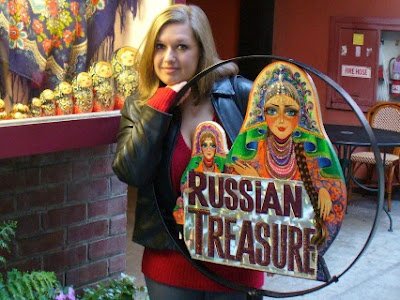 What does summer mean to you? For me, it means loads of fruit and berries. Strawberries are some of my favorite berries. I made this salad as a quick snack for my son and we liked it so much that now, I make it as a dessert (with a little whipped cream), as a side or as just a quick healthy snack.
Ingredients:
10 strawberries
5 mint leaves
1 tbs of chopped pecans
Juice from 1/2 of lime
1/2 tbs Splenda
Directions:
1. Chop the strawberries, mint leaves and pecans. Combine in a bowl and mix well.
2. Squeeze the lime into a cup and add the Splenda. Mix well and add to the strawberries.

Yes it's that simple and so delicious!
Enjoy!!

Thanks again to Lyuba for posting today!  Be sure to check out her blog 
Will Cook For Smiles
!