As Mother's Day draws near, not to mention the season to buy gifts for graduations, teacher gifts, and weddings, it seems like the perfect time to talk spa items!  Of course, there are a lot of websites where you can order brown sugar scrubs and other organic beauty products.  And these are fabulous, but sometimes they can be a little expensive, so if you're on a budget, you should definitely try making your own at home!
Today I've got a recipe for an Oatmeal and Brown Sugar Scrub.  This is something that you can mix together in about a minute, and it makes for a really great facial and/or scrub that you can use on yourself or that you can package in a decorative jar and give as a gift. Hope you enjoy!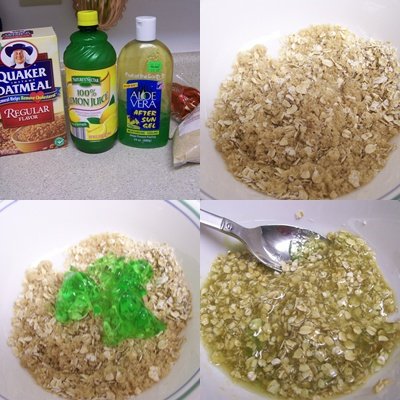 Oatmeal & Brown Sugar Scrubs
What You Need:
2 tbsp oatmeal
2 tbsp brown sugar
2 tbsp aloe vera
1 tsp lemon juice.
Directions: Mix oatmeal and brown sugar. Then add aloe vera and lemon juice. Mix until creamy.
To Use as a Scrub: Put on damp face. Scrub with circular motions.
To Use as a Mask: Put on damp face. Allow to set for 10 minutes. Scrub and rinse off.