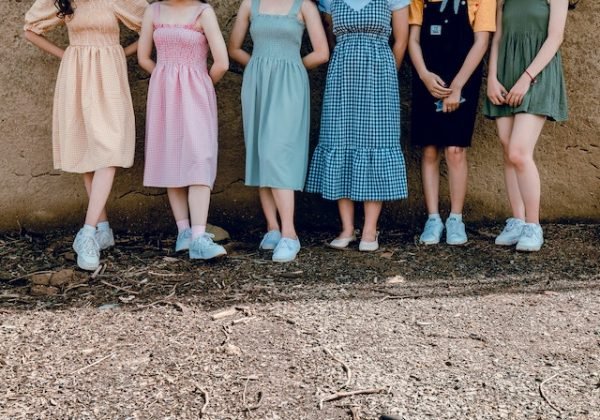 The summer months can be great. The sun and warm weather are a welcome break from the cold and rain. You'll need to be dressed appropriately, however. That could be difficult for some people, but with a few summer clothing tips, you'll have nothing to worry about. All you'd need are the right tips and tricks.
If you want to be as comfortable as possible in the heat while still looking stylish, it's worth looking at three of these. They'll make sure you're enjoying the summer in style without much effort.
Summer Clothing Tips: 3 Top Options
1. Stick To Light Colors
Darker colors usually heat up faster than lighter ones. They'll absorb a lot more heat, so dark clothes will keep you warm when you're out and about. While that can be great during the winter months, it'll just make you uncomfortable during the summer. You'll be hotter than you want to be.
Sticking to lighter colors during the summer avoids this completely. Whites, creams, and similar options can all be great for this. These reflect light instead of absorbing it, so they won't be nearly as warm as their darker counterparts. Stick with them, and you'll have nothing to worry about.
2. Keep It Loose
The looser your clothes are, the easier it'll be to feel the breeze with them, helping keep you cold and comfortable. While you shouldn't go too baggy with them, stay away from anything too tight. Skin tight pants and similar clothes are best worth avoiding.
You can even take this approach with clothes you only wear indoors, like night gowns. By keeping them loose, you'll be much more comfortable during the night, letting you sleep properly. No matter what kind of outfit you choose, go with something loose without being too baggy.
3. Avoid Flimsy Fabrics
Lightweight clothes are great for the summer months, as they're a lot more breathable. You should avoid going for anything flimsy, though. Clothes made from flimsy materials are just going to stick to your skin and make you uncomfortable. If you sweat a lot, that's especially true.
It's better worth going with something that has a bit more structure to it to avoid anything sticking to your body. Anything with seams or embroidery can be recommended for this. They'll have a better structure and will be less likely to stick to your body, so you don't need to worry about being uncomfortable.
Summer Clothing Tips: Wrapping Up
As amazing as the summer months can be, they can also be too warm for the clothes you would've worn for a lot of the other months. Nobody wants to run around in a cozy cardigan when it's hot out, after all. That doesn't mean there aren't a few summer clothing tips to make everything a little more comfortable.
Keeping things loose, sticking to light colors, and avoiding flimsy fabrics are all worth following. As minor as each of them seems, they'll make you more comfortable during the summer months while still helping you look amazing.