When it comes to the overall aesthetic of your home, curb appeal is key. This means making sure that your home looks good from the street. However, it's not just about having a nice front yard; you also need to pay attention to the details around your home. In this blog post, we will discuss four areas that are important when it comes to curb appeal. We'll also provide tips on how to improve each area!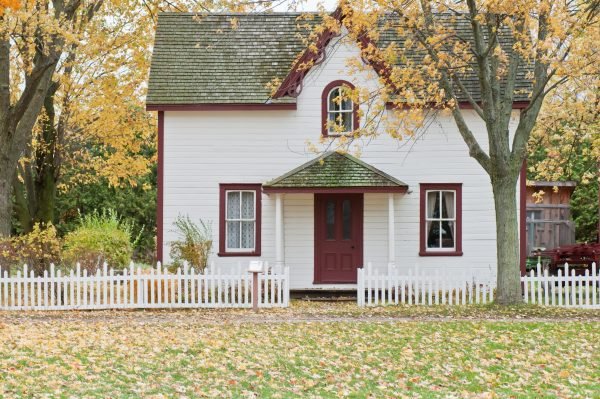 Exterior Paint:
The exterior of your home is the first thing people will notice, so it's important to make sure that it looks good. Make sure to choose a paint color that compliments your house and won't fade over time. You'll also want to consider the style and age of your house to get a timeless look. If you cannot paint the entire exterior of your home, consider painting the front door or accent walls instead. Don't forget to add a fresh coat of paint every few years to keep your home looking its best.
Landscaping:
A well-maintained lawn is often the difference between an inviting house and one that looks neglected. A professional landscaper can help you choose plants, trees, shrubs, and flowers that work with your home's aesthetic as well as the climate in your area. Adding a stone pathway or flower bed borders also helps to define your yard and give it a more finished look. If you want to get creative, you can add garden art or birdbaths to spruce things up even more. Additionally, making sure your grass is mowed regularly, and weeds are pulled will give your curb appeal extra points.
Garage:
The garage is often one of the first parts of your home that people will notice when they come to visit. This makes it essential for you to pay attention to its overall aesthetic and how it fits in with the rest of the house. Make sure that if you have a detached garage, it has fresh paint and looks inviting, and if you have any damage research the potential Garage Door Repair Cost. If yours is attached, ensure it's well-maintained and doesn't detract from the rest of your home's curb appeal. In addition, consider adding a flower bed or other decorative elements near your garage entrance to create an extra touch of beauty.
Fencing:
Fencing can be both functional and aesthetically pleasing at the same time. You can install a low picket fence for a charming look, or you can go with a more modern metal style if that suits your taste. No matter what type of fencing you choose, it will help define your property's boundaries and add an extra level of protection. A good-looking fence is also one of the best ways to instantly upgrade your home's curb appeal.
When choosing a type of fencing for your property, take into account the size and shape of your yard and the overall architectural style of your home. Consider whether you want privacy or just need something to separate different parts of your garden. You may also consider adding gates or other elements to create an inviting entryway into your property.
Many elements go into making sure your home has great curb appeal. Focusing on the four areas discussed in this blog post will give you a good starting point for improving the overall look of your property. Whether you choose to paint, landscape, upgrade your garage door, or add fencing, these tips should help you make your home look its best.