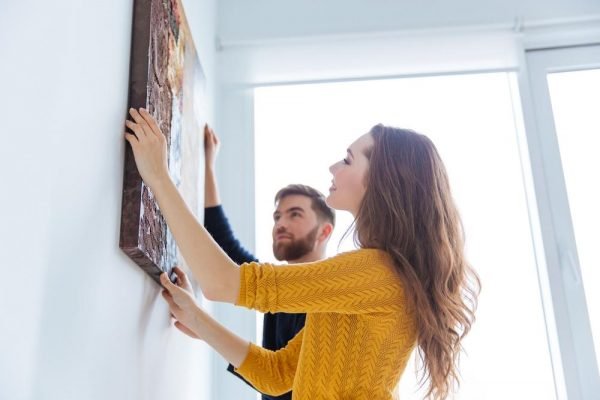 If you're looking for ways to make your space feel more like home and reflect who you are, you're in luck. This article covers ways to add personal elements to your home without drastic or expensive changes. Ready to make your house feel like your home? Read on to discover the six tips and tricks to combine personalization with style. 
1. Use Open Shelving 
In your kitchen, use open shelving to store your mugs and dishes. These items are unique to your household, which makes them personal to your style. If you have family mugs with your kids' faces on them or with sayings like, "world's best mom," these are objects to decorate your home with and display front and center. 
You can also create custom mugs if you lack these items at home. The more personalized you make your things, the more customized they'll be to you. 
2. Incorporate Family Photos
An easy way to add personalization into any home is by incorporating family photos wherever you can. Display your pictures throughout your home, and better yet? Create a family gallery that spans generations. You will love having a little piece of family history in your home, and it will undoubtedly make your home feel like a place you never want to leave. 
3. Display Handmade Gifts
If your kids have created artwork for you, such as having their handprints on construction paper or other decorative unique DIY crafts, these are the kinds of pieces you want to display throughout your home. Showing these personalized projects will keep your home feeling specific to you and your family. 
If you have a lovely card written by your partner, this is something you might want to display on the mantle or a bookshelf to remind you of other personal elements you've accumulated over the years.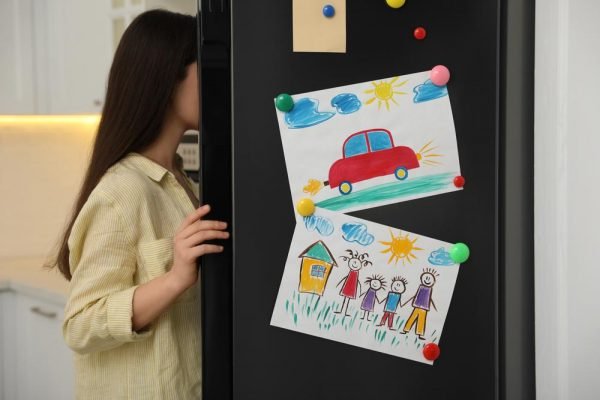 4. Display Pictures On Your Refrigerator
Whether your kid aced a test or brought home an awesome drawing they made in art class, these things will look great on your refrigerator. 
If you find any fridge magnets that remind you of home, friends, or family, use these to hang pictures on your refrigerator as well. By openly displaying elements of your home and the people you love, you're adding to the sense of personalization you wish to create. 
5. Buy Artisan Products
For more personalization, aim to buy a few artisan or handmade products that add a unique touch to your home décor. Whether you like Moroccan throw blankets or handmade dreamcatchers, these artistic pieces are great for adding new life to your home. Get as creative as you want with these items and purchase the products that speak to you. 
6. Maintain A Mixed Style 
Don't devote your home décor to one specific style. Often, homes that maintain one aesthetic look cold, unwelcoming, and boring. This is because they don't include any elements that indicate that someone lives there and are missing an essential component: your personal touch.
Your goal should be to add liveliness to your home by maintaining a diverse style that does not meet the mold of any aesthetic more than another. By incorporating objects that remind you of your family and the things you care about, your home becomes as unique as you are! 
The Bottom Line
Adding a personal touch to your home is about being bold and incorporating the things that matter to you. From your kids' artwork to a unique handmade product, the items you choose to display in your home should reflect your style and personality for an authentic style.